Pandora, the world's largest jewelry company, which has been taking important steps in sustainability since the past, has published its 2020 Sustainability Report. The brand, which announced last year that it will use fully recycled silver and gold by 2025, has added a new one to its goals. Pandora has announced that it will also stop using the mined diamonds.
According to its 2020 Sustainability Report, Pandora aims to reduce its carbon footprint, water use and other negative environmental impacts by turning to 100% recycled metals by 2025 and to reduce carbon footprint in all stages of the supply chain, including production, packaging, logistics, in stores and offices. aims to reduce its emissions to zero.
Obtaining 60% of the gold and silver used in its jewelry from recycled sources in 2020, the company has received AAA from the annual MSCI Sustainability Index for five consecutive years, and in terms of sustainable resource management, all jewelry has been awarded by Human Rights Watch. It is the highest rated brand among the brands.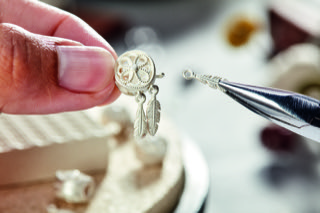 Pandora will no longer produce with mined diamonds.
Taking another step in the use of sustainable metals in jewelery production, the company launched its "Pandora Brilliance" collection in the UK at the beginning of this year, which consists entirely of laboratory-made jewellery. This collection is Pandora's first zero carbon collection. With the use of laboratory-made diamonds, which are virtually indistinguishable from mined diamonds in terms of physical properties, Pandora aims to transform the diamond market and make diamonds accessible to all, by preventing environmental destruction and inhumane working conditions in diamond mines.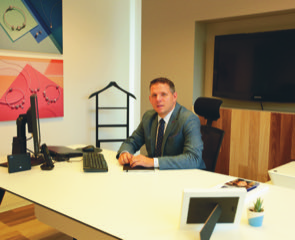 Sağnak Binzet, Pandora Turkey Country Manager
As Pandora, we are very aware of the fact that everyone should do their part in order to leave the world we live in at least as we found it to the next generations. When we look at it from this perspective, we know that this production is not made with unlimited resources as a world brand in the field of jewelry and retail, which trusts our own production. . In order to make this sustainable, we took an important step last year and announced that as of 2025, we will only use recycled gold and silver in our products. This year we're taking another step and announcing that we will stop using mined diamonds. We are very happy to be able to share with you these developments that we are proud of."
Pandora has switched to 100 percent renewable energy in its production centers. It will obtain the metals used entirely from recycled materials by 2025.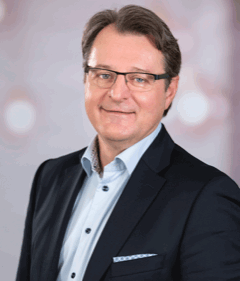 Pandora CEO Alexander Lacik
"2020 has been a year of isolation and communication. There has never been a situation where the whole world interacted so much under the same conditions. We have all faced the pandemic and its consequences. 2020 brought us together around the sustainability discussions. While the need to minimize carbon emissions in environmental issues came to the fore, human rights and gender equality were also on the agenda of the whole world and us. As Pandora, sustainability continues to be our most important agenda item. We continue to increase our commitment to the United Nations Global Compact. This year, we took important steps to reduce our carbon emissions to zero. We are progressing towards our goal of achieving zero carbon by 2025. In 2020, we switched to 100% renewable energy at our production centers in Thailand. We will obtain the metals we use from completely recycled materials in 2025, and we also support the development of our suppliers in order to realize this commitment. Looking back, 2020 was a tough year, but thanks to our employees, Pandora continued to be a pioneer in sustainability. Sustainability will also be at the center of our new strategies, which we will announce in 2021."
The jewelery giant's goal is to minimize carbon emissions
In 2020, Pandora's manufacturing facilities in Thailand switched to using 100% renewable electricity, significantly reducing its carbon footprint. Thanks to renewable energy, carbon emissions in production facilities were reduced by 25,000 tons. To reduce carbon emissions in stores, customers at Pandora stores in the UK and America were asked if they would like a bag after shopping, and one-third indicated that they did not want a bag to contribute to sustainability. With this case study, Pandora aims to reduce carbon emissions by a minimum of 200,000 kg by making the use of bags optional in many Pandora stores around the world in 2021. The company's target for 2021 is to develop new projects that will reduce energy consumption for all production facilities and stores, and to use renewable energy in stores.
Pandora embraces an inclusive corporate culture
Within the framework of sustainability, Pandora adopts a corporate culture that respects human rights, is inclusive and prioritizes diversity, taking into account the United Nations Guiding Principles on Business and Human Rights.
Pandora, in cooperation with UNICEF within the scope of social responsibility, donated 3.4 million dollars to the institution in 2020, some of which was directed to COVID-19 treatments. Pandora works in collaboration with UNICEF to reach more than 1 million children and young people so they can learn to express themselves in the best way possible and find jobs in the future.