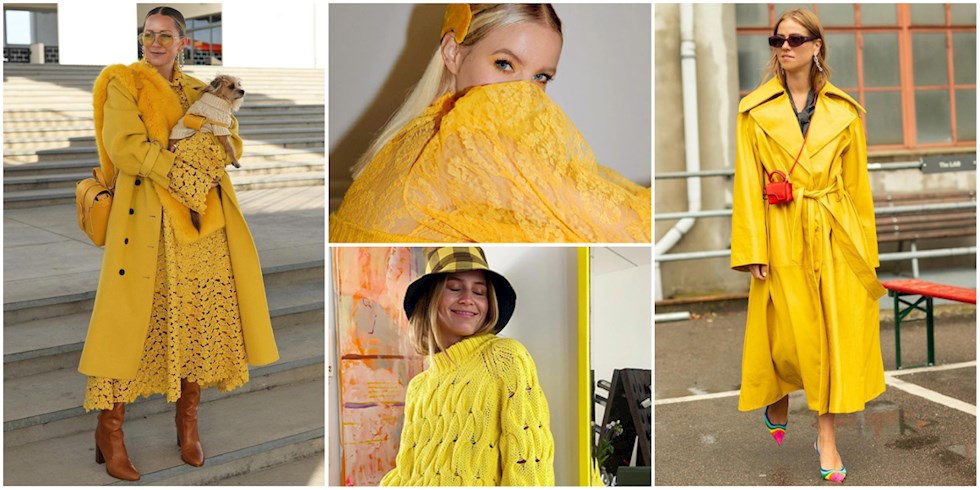 Pantone, which determines the color of the year for each year, chose not one but two colors for 2021. Pantone, who chose grays with the name 'Ultimate Gray', made a reverse corner and pointed to the yellows that illuminate us with the name 'Illuminating'. Contrasting with classical grays and sun-inspired yellows, Pantone summed up our last year like a rollercoaster in the best way. Unlike the grays that represent the gray clouds of the past year, yellows come to raise our energy for a bright future.
In fact, the sun yellows we see in most of the spring and summer seasons are even more meaningful this year. Along with the neon yellows we saw at Balmain's Spring 2021 fashion show, we saw warmer yellows in brands such as Giorgio Armani and Fendi. The fashion industry, which transforms fifty shades of gray into a thousand and one shades of yellow, includes yellow, which is always associated with positivity, into our lives. Yellows, the color of happiness and positivity, are really the kind that will elevate the mood of those who wear and those who look!
Yellows, which you can use in all your styles, from clothes to accessories, also look great in monochromatic styles from top to bottom. You can create an eye-catching look by pairing reds and oranges with candy-shop-like images with yellows that create contrast at the same time with vibrant greens or sharp blacks.
You can examine the cheerful yellow styles we have chosen for you in the photo gallery …