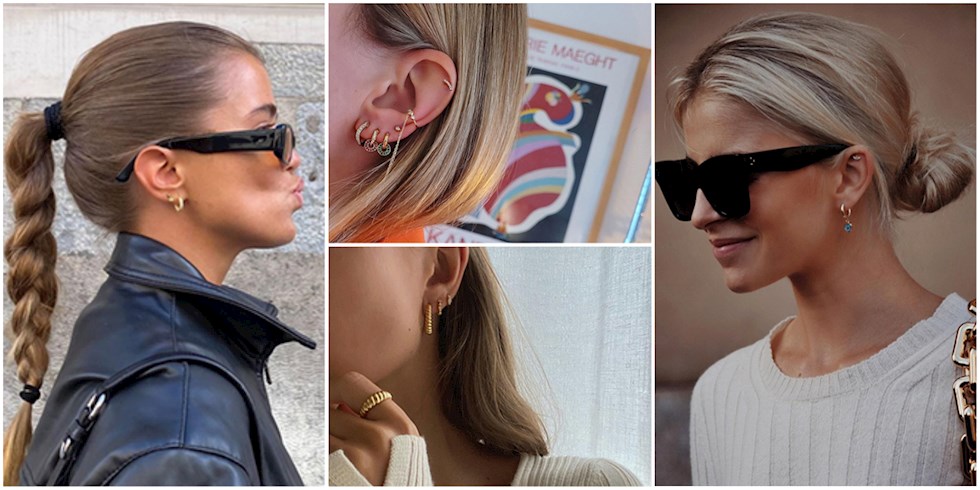 The tiny earrings that dazzle the eyes with a minimal glow alone and turn your ear into a work of art when used together are among the favorite trends of this season and every season. These tiny earrings that turn your ears into a team star are for those who want a more minimal look compared to the 'statement' earring trend.
Tiny earrings, which can be as impressive as large earrings, dangly stones and large metals, make a difference with their figures, stone additions and designs. Don't be fooled by the size of these little earrings that you can highlight with messy buns or ponytail hairstyles! No matter how small it is, it does not lose its eye-catching effect.
We could not break away from tracksuits and pajamas with the comfort trend of recent times… Of course, we had to take a break from huge and heavy jewelery for a while. Especially with masks being a part of our lives, it can be difficult to add big earrings to the masks in our ears. However, if you do not want to give up all kinds of earrings, the tiny earring trend of Spring 2021 is just for you! You can use these small earrings, which can attract attention without weighing your ears, either alone or together.
You can see the small earring models we have chosen for you in the photo gallery.