Spring-Summer 2022 men's collections already point to major changes in men's fashion. After Fendi and then Dolce & Gabbana's screening full of Swarovski stones, the themes were different at Prada on Sunday, 20 June. After being away from the beauties of nature for months, we felt the water and the wind on our skin with Prada's fashion show. The Prada show, which reminded us that we are not only alive but living, increased our desire to go to the seaside!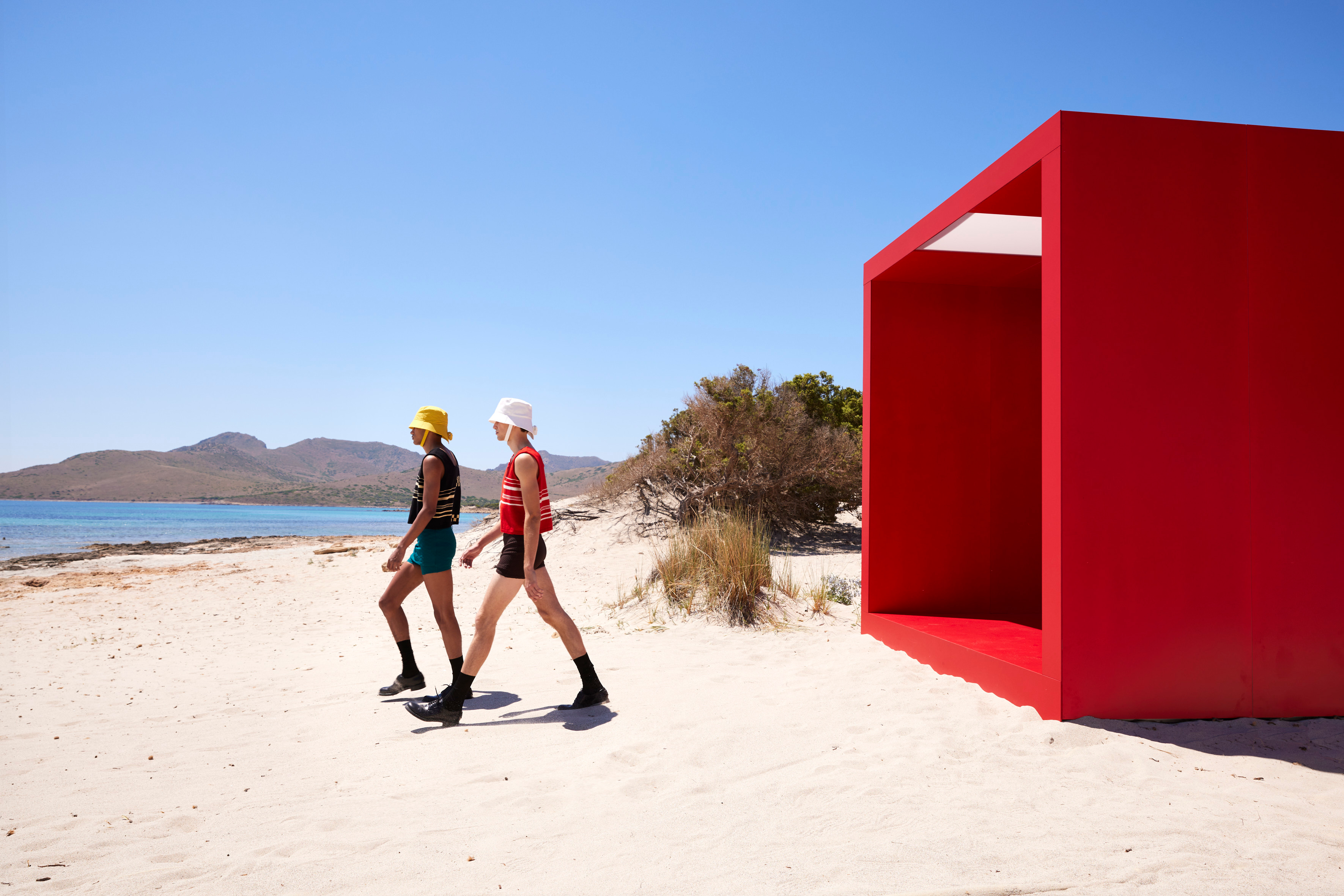 Prada Spring 2022 Fashion Show (Prada)
Saying that they want to present a hopeful and positive collection with a utopian feel, Creative Directors Miuccia Prada and Raf Simons underlined that the beach represents freedom. Emphasizing the feeling of rebirth with its designs, Prada made an interesting description with models walking through the red tunnel on the beach. Encountering the liberating and natural new world at the end of the tunnel, the models showed up with Prada's iconic designs as well as all these abstract concepts.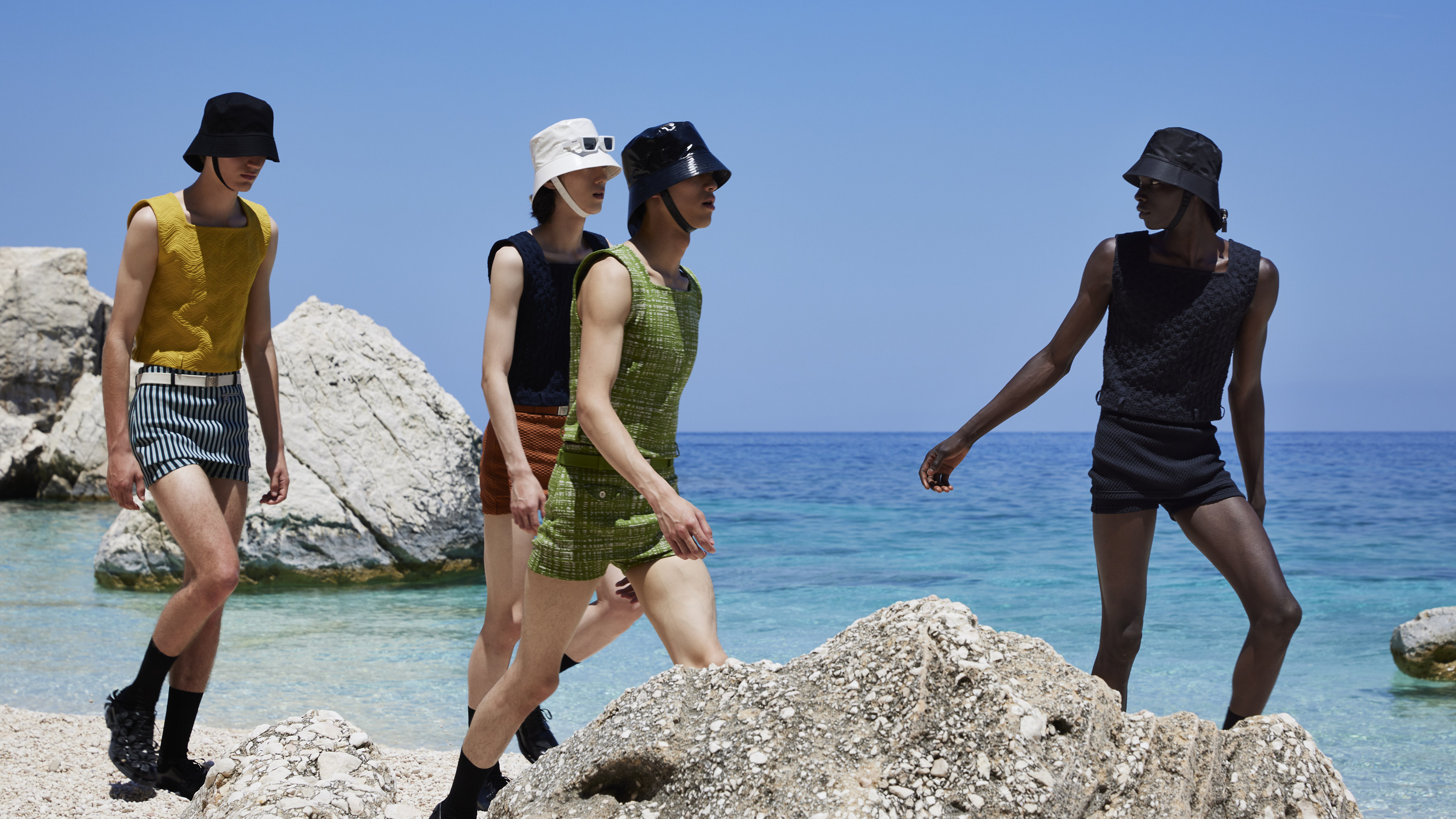 Prada Spring 2022 Fashion Show (Prada)
Bucket hats with the classic triangular Prada logo, technical jackets and overalls… The biggest detail that did not go unnoticed in the collection was how shorter the shorts were! Reminiscent of the nautical theme in Prada's Fall 2016 collection, the Spring 2022 collection underlined the rise of genderless fashion.
Preferring to present their new collection with a two-minute film shot in Sardinia, Miuccia Prada and Raf Simons presented the film at the Fondazione Prada in Milan. Reaching the beach towards the end of the movie, Prada models wandered around Cap Carbonara, where the brand donates to support and green the ecosystem. Prada models, cheering up like children discovering something new, emphasized the meaning and timelessness in simplicity.
Explaining the inspiration for the collection during the screening in Milan, Miuccia Prada said, "This collection and show captures the everyday joy. Simply starting to live your life can be a 'euphoric' experience. Great enthusiasm can arise from simple things: when times are complicated, we seek simple and direct joy. An innocence," he said. This fashion show, which we watched from our phones or computers, made us feel the sand on our feet!