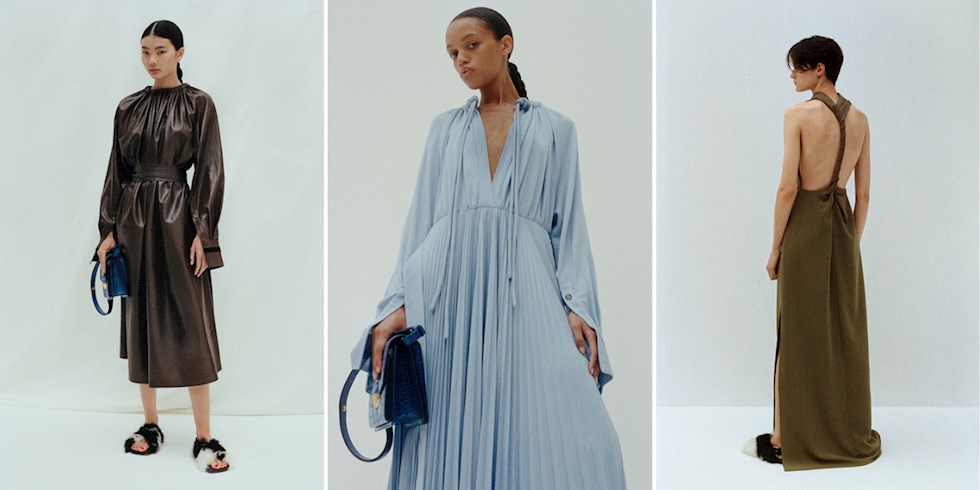 Lazaro Hernandez and Jack McCollough presented the Proenza Schouler Resort 2022 Collection. Resort 2022 was born for those who are not quite ready to give up their cozy look at home yet. Designers Lazaro Hernandez and Jack McCollough portray life after the pandemic a little more comfortably than other collections we've seen recently.
They bring back the luxury we've been missing over the past year, while retaining the effortlessness and ease we know and love before spring. As we slowly return to the world as we knew it before the pandemic, functionality and comfort remain a key priority; especially for anyone commuting to work…
The brand focuses on the essence of comfort in its Resort 2022 collection. The knits are available in ribbed tops, trousers and cardigans, with fun feminine silhouettes that are very similar to our favorite home suits. Not completely dispelling the idea of ​​the roaring 20's and glamorous festivities, the resort collection features a stunning dark blue flowy dress with a low-cut back and perfect for wearing when a more stylish option is required. Among our favourites…
Hernandez and McCollough keep one foot in the comfort of the bubble we're in throughout the pandemic. In contrast, the other foot stands firmly in the unknown we are now entering. The leather-collared suit, which represents its attractive return but does not give up on comfort, is one of the remarkable pieces of the collection.
The duality of Proenza Schouler's values ​​does not end in ready-to-wear. An open-toed shearling slipper naturally accompanies the modern look, while rubber boots and thick sneakers complete the rest.