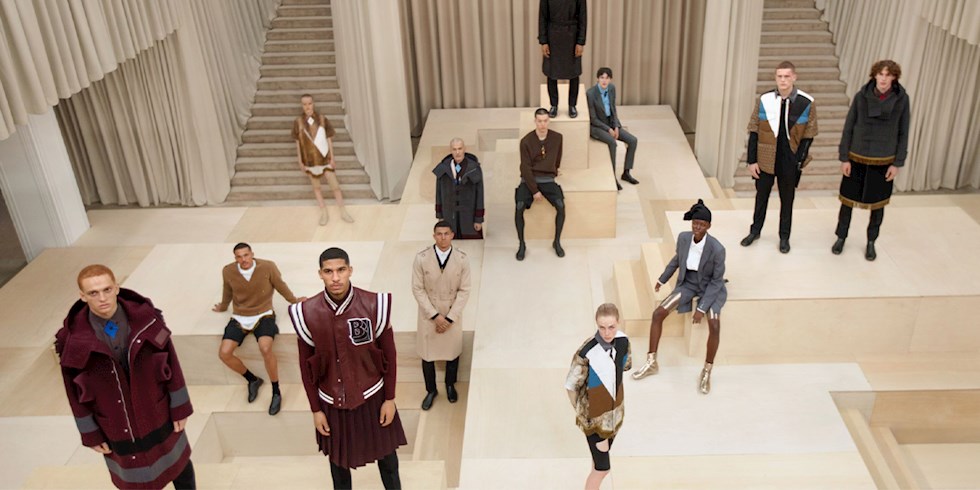 Burberry presented its Autumn Winter 2021/2022 collection at digital London Fashion Week. Preferring a runway theme inspired by British craftsmanship and open air, Burberry has unveiled its iconic trench coats, furry coats and leather accessories. Burberry, who taught a 'layering' lesson with knitwear, also made a reference to his rich history. Burberry, which broadcasts the fashion show live from 121 Regent Street store, previously featured exhibitions devoted to art and craftsmanship in this store.
For the collection, "I wanted to celebrate freedom of expression for my first menswear-focused collection at Burberry. Indoors, I imagined the open air and its beauty, fueled by the creativity thought that occurs when we are together. With this dream in mind, I was captivated by the widespread British craft and outdoor movements in the early 20th century when people fled to explore the unknown countryside. They created communities with deep respect for nature and the outdoors, and looked forward to a future full of possibilities. Burberry Creative Director Riccardo Tisci said, "I was drawn not only to the art of crafts, colors and shapes, but also to their strong sense of companionship and friendship.
Stating that this collection also depicts the relationship between humanity and nature, Tisci said, "We can be free here and come together to discover new forms of expression. These designs are for those who set their own path and inspire the Burberry collection with their strength and energy, "he added.