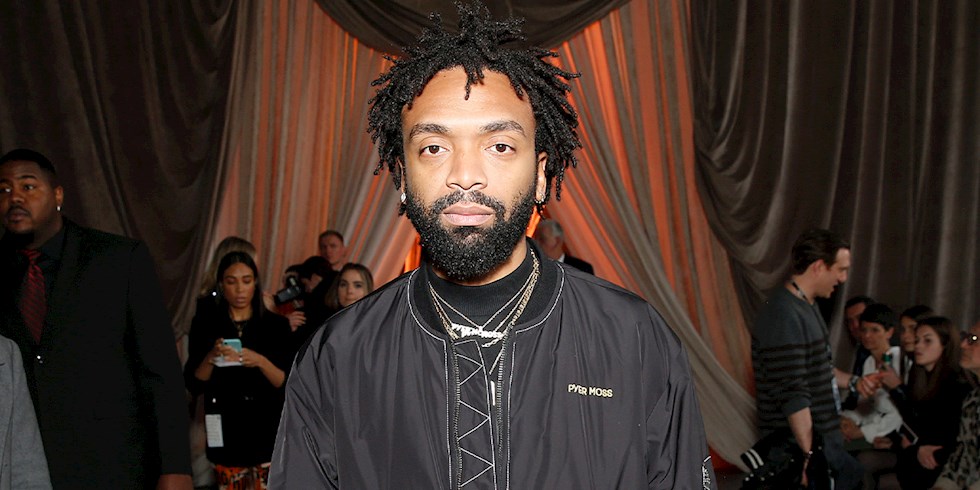 Pyer Moss designer Kerby Jean-Raymond expands her international fame in July. Invited to Paris by the Chamber Syndicale de la Haute Couture, Raymond will present his first haute couture collection. Jean-Raymond, who will go down in history in July, will be the first black American designer invited by the French Haute Couture institution to present his couture collections. On the ready-to-wear side with Chambre Syndicale du prêt-a-Porter, Patrick Kelly became the first black American member.
Jean-Raymond, who announced that he is returning to New York Fashion Week, which will take place in September, recently took a two-year hiatus. Jean-Raymond, one of the most important voices of American fashion, reflected African-American culture on his designs, protested racism with his collections and re-adapted the concept of the 'American Dream'. We are excitedly waiting for Jean-Raymond's haute couture designs, which we think will carry the same activist touch on the international platform.
Paris Haute Couture Fashion Week, which has been presented digitally in recent seasons due to the pandemic, is expected to take place live this season. Where and how the Pyer Moss Haute Couture collection designed by Jean-Raymond will take place will be clearer in the coming days.
Founded by Jean-Raymond in New York in 2013, Pyer Moss has become a brand that combines fashion and social activism. Following a different program than the traditional seasonal presentations of fashion, Jean-Raymond prefers to produce its collections in limited numbers. Jean-Raymond, who designed the Reebok x Pyer Moss collection in 2018, became Reebok's global Creative Director in 2020. At the same time, Jean-Raymond, who partnered with the French luxury fashion group Kering in 2020, took part in a charity project for new generation creators with the initiative 'Your Friends in New York'.