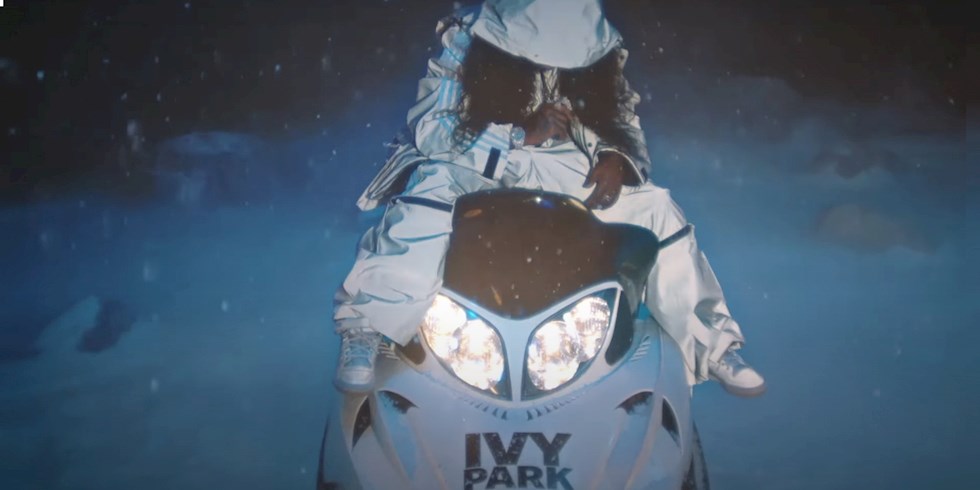 Beyonce is here with a brand new Ivy Park x Adidas collaboration. Beyonce, who announced that he will release a new collection with Adidas the other day, went in front of the camera for the new Ivy Park x Adidas campaign. The new collection, described as 'Icy Park', is inspired by winter clothing. Hailey Bieber and Gucci Mane accompany Beyonce in the campaign, shot by Robin Harper. Offering the 'coolest' version of Après-Ski outfits, the collection sets our new it-pieces.
Beyonce is seen wearing a white bodysuit, tights, platform sneakers, huge gloves and a furry hat, posing on a cable car for the opening photo of the campaign, like a queen sitting on her throne. After Beyonce, who looks like a complete ice queen, Hailey Bieber poses with a sports set in fuchsia tones. Posing on a pickup truck in cycling shorts and sports-appropriate patterns and colors, Bieber complements his style with white sneakers and a pink beret. In the last photo, Gucci Mane poses with a white sweat suit, similar to Beyonce. Posing in the snow with her white sneakers, classic Adidas tri-strap sweatpants and beret, Gucci Mane emphasizes the snow and ice theme of the campaign.
Sharing the teaser video of the campaign on Instagram, Ivy Park brought the designs in the collection under the spotlight. "Icy Park is coming soon," wrote Ivy Park, yet it is not known when the collection will be available for sale. However, as you will remember from previous collections, it takes seconds for the Ivy Park x Adidas collaboration to run out!