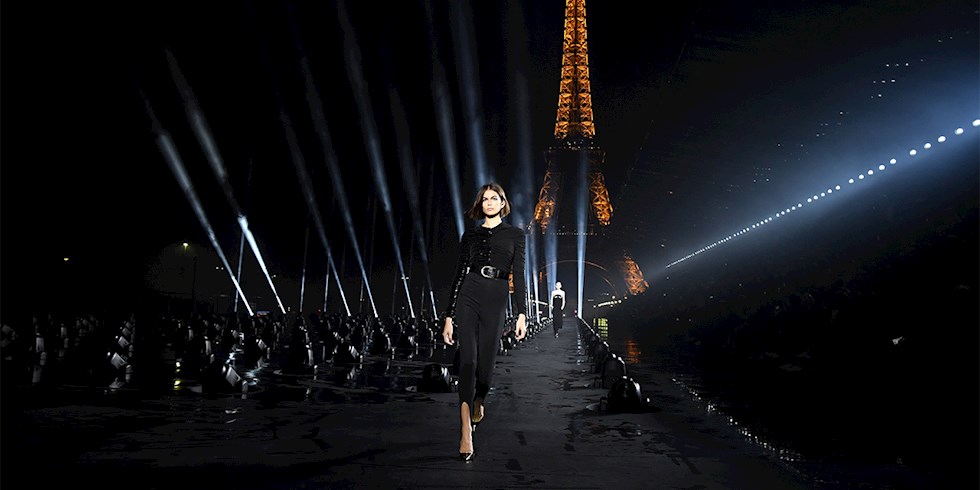 The completely digital and audienceless era of fashion is slowly coming to an end. Yes… We loved eccentric fashion show videos and short films alternative to magnificent catwalks. But let's face it, we missed the excitement of physical fashion shows so much! Joining the return of the physical fashion show, Saint Laurent is planning a fashion show in Venice in July.
Accompanied by installations by artist Doug Aitken, the fashion show will showcase the latest designs by Creative Director Anthony Vaccarello. Although not many details are shared about the fashion show that will take place during the 'Architecture Biennale' in Venice from July to November 21, you can be sure that it will be lively and physical!
Aitken, who won the International Award for his hypnotic video installations 'Electric Earth' during the Venice Biennale in 1999, is known for his original and narrative works. Saint Laurent, who has not given a physical presentation since the Autumn 2020 women's collection, which took place in Paris in February last year, plans to make a powerful and impressive return to the show atmosphere with Aitken. Saint Laurent's fashion show in Venice, which has shown in different cities by skipping Paris Men's Fashion Week in recent years, is also expected to be on menswear.
Announcing that he would leave Paris Fashion Week last year and move forward at a different pace, Saint Laurent stated that he would turn to non-seasonal collections like many brands. Collaborating with many artists and film directors for Saint Laurent's 'Self' art initiative recently, Vaccarello follows in the footsteps of Yves Saint Laurent, whose Haute Couture designs were inspired by the works of artists such as Piet Mondrian, Vincent van Gogh and Pablo Picasso!