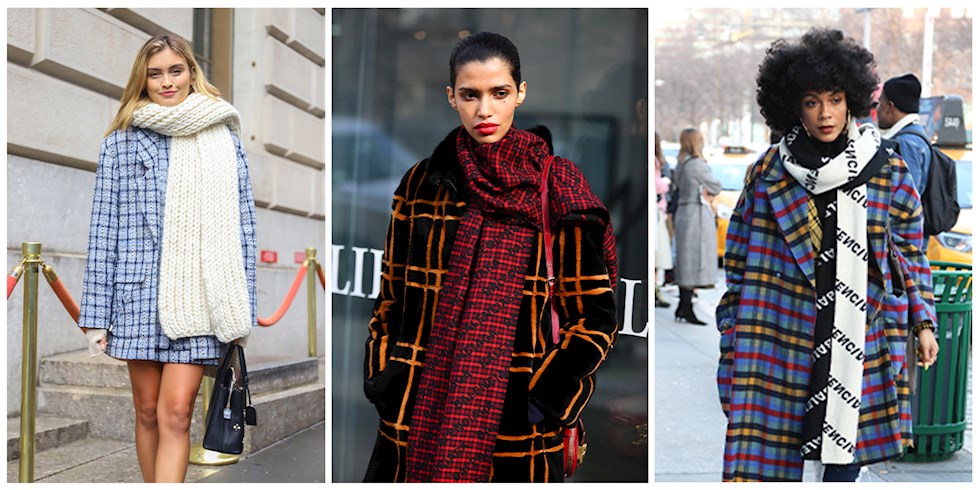 Some shopping pieces that we call 'boring' in our wardrobe become our favorites. Especially in the period of social isolation, these items such as pajama sets, sweat suits, dressing gowns and underwear, which are really needed category, have now become our favorite shopping routine. There are also seasonal pieces among the classics, such as scarves! As we wrap our huge black scarf almost every winter that defies the years, isn't it time to make a little change? The sequin update we made to our pajamas, the 'luxury' update we made to the sweat suits or the cute changes we made to our dressing gowns… Now it's time for scarves!
While we thought that this winter would be quite hot, the weather suddenly surprised us and within one day the degrees dropped to negative! While wearing layered sweaters, thermals, scarves and berets, you can add some fun and color to the solid color models in your winter accessory collection. We love timeless classics and useful clothing, so let's confess we often turn to blacks, beiges or grays to match everything with accessories. But now it's time to upgrade mode, add color to life! The pandemic that started last year and unfortunately still continues, may be making your mood gray, but you can reverse the situation with your clothes and winter accessories.
You can see scarves, one of the most useful accessories of the season, as an accessory that you can use for many years instead of the 'trend' piece. Maybe the huge blanket-inspired black scarf may not fit with everything as well, but colorful and patterned scarves are a great option to add cute touches to classics and spread positive energy to your surroundings. One of the first rules of the cold weather style lesson, blanket scarves were decorated with yellows borrowed from the summer months, sugar-inspired patterns, and even puffer-inspired colorful quilts to add a happy touch to 2021! The new season scarves, which are not just a cold weather accessory, compete with your other clothes to be in the spotlight of your style.
It is useful to give some priority to the scarves that are often at the end of the line in our shopping lists. It is not clear what the weather will do! But with these scarves, you will be one step ahead in both style and weather.
You can examine the scarves we have chosen for you in the photo gallery to add some color and joy to your life …