In the past, our mothers complained about the clothes that were lost from their wardrobes. Now it is true for our fathers, even our grandparents! Now everyone in the family is complaining that something is missing from their wardrobe. You ask why? Because the new generation fashion knows no boundaries and gender. Suits carried to the women's wardrobe, grandfather sweaters and polo-neck t-shirts… Floral patterns, bold colors and even frilly designs carried to the men's wardrobe… The scope of genderless fashion may have expanded like never before. However, if we get to the essence of 'unisex' styles, generally loose cut outfits are preferred. You can think of Billie Eilish's style! Loose, comfortable, yet cool-looking genderless styles may be the only style you'll want to wear after sweatpants that have become our quarantine uniform.
While many brands have produced genderless collections in recent years, names such as Emily Ratajkowski or Angelina Jolie in the world of celebrities say that their children will not know their gender until the age of 18. Now the concept of blue for boys and pink for girls is slowly disappearing. If it's a fashion style of expression, don't you think it's strange to have gender boundaries in this style of expression? Moreover, your father will be delighted to buy sexless pieces! But we are sure that we will return to our dads' wardrobe time and time again to borrow a few items from time to time …
Do not be afraid of the definition of genderless clothes known for their oversized, formless and shapeless feature. Considering the oversized and loose cut trend of recent times, we actually got caught up in the genderless fashion trend without realizing it. Called 'androgynous', 'unisex' or 'genderless', these genderless pieces create one of the coolest looks of street fashion. On the one hand, genderless clothing that refers to the 'normcore' style that rejects fashion, on the other hand, actually offers a very 'trendy' style. Gender is a hot topic in every field, but we can clearly see that the barriers between the genders in fashion are rapidly disappearing. The best examples of this might be celebrities like Billie Eilish, Harry Styles, Lil Nas X, and A $ AP Rocky. In addition to these celebrities who openly oppose the descriptions of women's and men's wardrobes, we often see models such as Bella Hadid and Hailey Baldwin with pieces that refer to oversized and 'masculine' style. In short, gender barriers, which were quite rigid in the past, have been very thin or even transparent in recent years!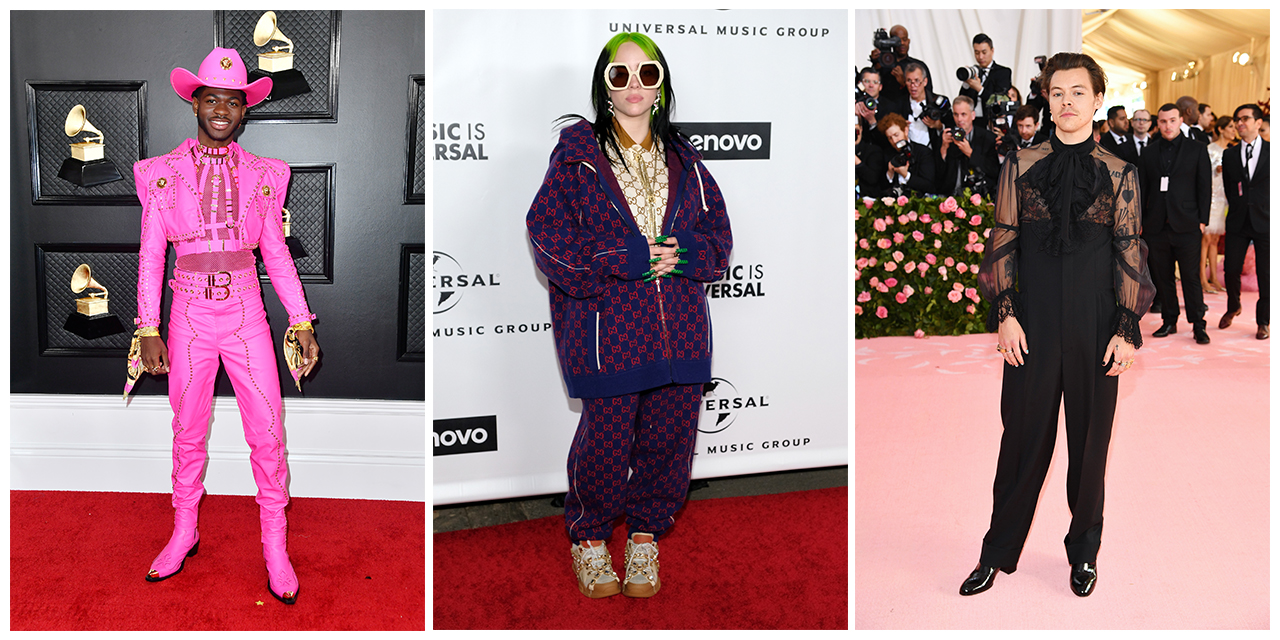 Lil Nas X, Billie Eilish ve Harry Styles (Getty Images)
If you do not want to eliminate borders in your wardrobe and at the same time give up the super comfort home mode you are used to in 2020, we recommend that you turn to comfortable and abundant genderless styles. If you don't want to leave the theme of comfort, try some of the super cool genderless styles of recent times!
You can see 10 genderless style suggestions we have prepared for you in the photo gallery.