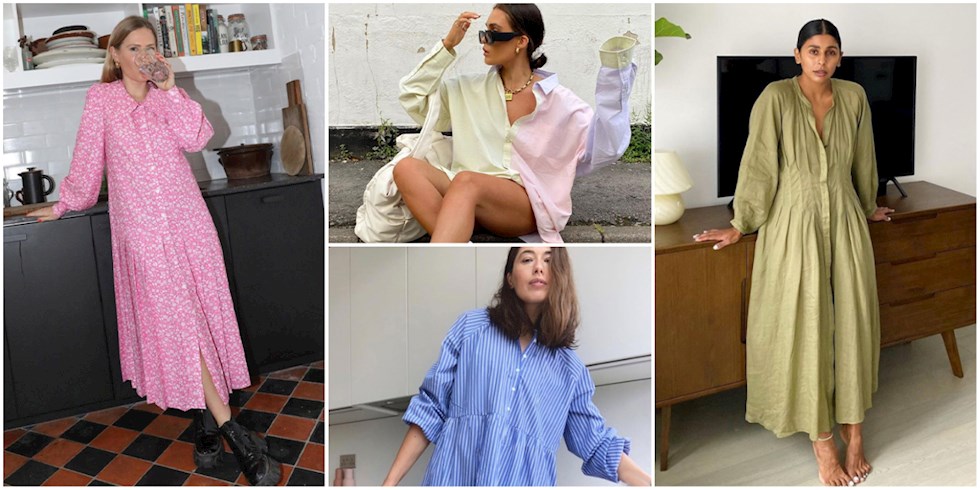 As the hot weather approaches, we're turning over our favorite spring trend cards! Shirt dresses, which are an indispensable classic, may be the most suitable style for this period. The style options of shirt dresses, which offer the comfort of oversized home dresses called 'Nap Dress', are also endless. With a thick belt and heeled boots, 'cool' sneakers, casual or sandals and shirt dresses that evoke summer mood, anything but really can fit with everything. Just like little black dresses, the shirt dresses that know no limits as a choice of style offer a more casual and comfortable silhouette.
We have seen shirt dresses, which have the same popularity, in oversized and 'boyfriend' cuts in the last spring season. These super-wide shirt dresses that give the air of borrowed your dad's or boyfriend's shirt are a little different this season. Spring 2021 shirt dress models, which attract attention with their belts, gathering details, fabrics or asymmetrical buttons, add different interpretations to a style we are used to.
One of the favorites of celebrities and Instagram stars, shirt dresses are also great for the 'layering' method! Under the spotlights of this year, you can use grandpa sweaters, denim vests, oversized sweaters or shirt dresses that can be paired with leather trench coats, or you can use them as a tunic with tights, patterned trousers. You can carry this classic dress model from season to season, adapting to the effortless and natural elegance theme of spring.
When we talk about oversized shirt dresses, you might think of the concept of 'dad shirt'. However, today's silhouettes are much different. In addition to only white and light blue, we see shirt dresses, which are festive with floral patterns, batiks and geometric patterns, in eye-catching tones. You can use shirt dresses that can be 'statement' according to their attachments in their simplest form. Shirt dresses, which will turn into joker pieces at least as much as your jeans this season, are a super motivation for us to take a break from sweat suits!
If you want to add freshness to the classics in your wardrobe, you can examine the shirt dresses we have chosen for you in the photo gallery …