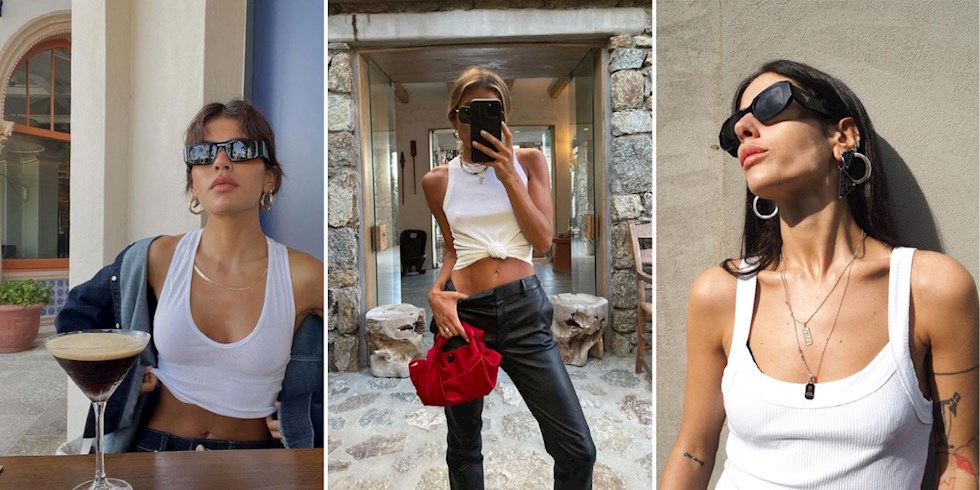 Speaking of large sleeves, lace, giant frills and patterns that have recently taken over the wardrobes; We tend to forget that summer is a time when less is more. As much as we love mixed style games, we all need a break.
These days, we see white athletes infiltrating street style and Instagram looks like it's a new trend. But for those who never give up on timeless style, the easy-to-wear and summer essential white undershirts hadn't gone anywhere. Now, practical yet cool white sleeveless tops are starting to catch everyone's attention this season.
The magic of white strappy tops comes from the way they take the shape of every style they are used with.

The white tank top look is becoming more and more popular with today's designers and celebrities. Making a big comeback, white tank tops create a classic minimalist foundation with styles in different cuts and textures.
Inspired by menswear, the tank top is an effortless yet appealing summer piece. Considering that it is a part of men's clothing; naturally the white athlete is said to have taken his name from Marlon Brando's movie "The Streetcar Named Desire of Ambition".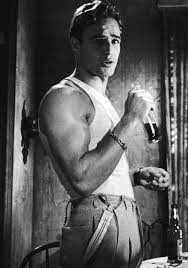 Worn alone or under a jacket, tucked into a shorts or a skirt, a tank top can be used in almost any look. Simple yet effective, it can be a layering piece or shine on its own. But unlike other essentials, you need more than one tank top – not because you can't wear the same tank top with everything, but because you need a boost for wash day…
If you want to add a different style touch to a white strappy top, try tying it from the front.
White undershirts are the perfect complement to your bright eye makeup or colorful lips. You can opt for white tank tops for the perfect pairing with your favorite high waisted shorts or linen trousers.
Another favorite look is bright skirts or trousers accompanying a white tank top. Athletes combined with gold jewelry and mom jeans (or high-waisted shorts) can be the right choice for summer days that are too hot to handle complex outfits.
We told you that white undershirts are the go-to piece… Although classic, there are different styles of white undershirts to choose from. We've selected 25 white athletes who will save you the coolest this summer. It will be quite difficult to decide from us to tell!