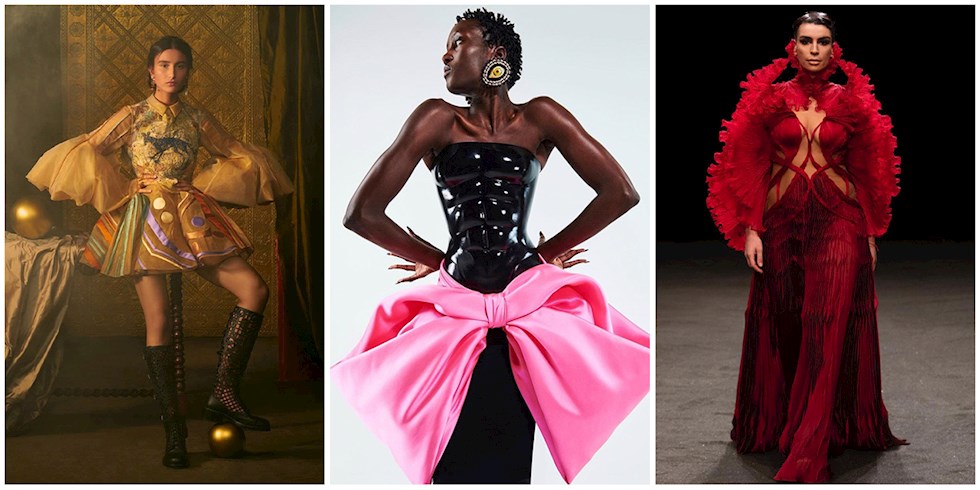 In the past, we were envious of celebrities, fashion professionals and influencers sitting at the front lines of fashion shows … "What can we do to be on the guest list?" Aside from thinking about it, we can say that most brands scrutinize and weave for the front row of the fashion show. In short, you had to have at least a 100 million Instagram followers to be at the forefront in the past! Now the situation is very different. Now we all watch the most exclusive fashion shows of the most luxurious brands from the front row, even from the comfort of the sofa in our home. So we are no different from Rihanna or Jennifer Lopez! We all watch fashion shows from home.
The fashion weeks, which moved to digital with the pandemic, relaxed a bit during the summer season and decided to do physical fashion shows with a small audience. However, with the increasing number of cases and tightening measures worldwide, it has been returned to fully digital formats again. The situation is no different for the Spring-Summer 2021 edition of Paris Haute Couture Fashion Week. From Dior to Chanel, from Giambattista Valli to Valentino, all designers and brands participating in the couture fashion week share their pre-shot fashion show videos or live broadcasts through their websites or social media accounts.
Red carpet events, invitations, and award ceremonies may have been canceled, but couture never goes out of style! We can say that couture designs expand our imagination in this super interesting period when celebrities turn their homes into red carpets and people are just starting to wear toilets at home. Offering an escape from boring realities, these fascinating designs take us from one fantasy world to another. While Elsa Schiaparelli transforms into fantastic six-pack muscular superheroes, with Dior we dive into the mysterious world of Tarot cards.
You can examine the Spring Summer 2021 Haute Couture fashion shows, which attract attention with many different themes from fairy tales to futuristic frames, on the photo gallery.