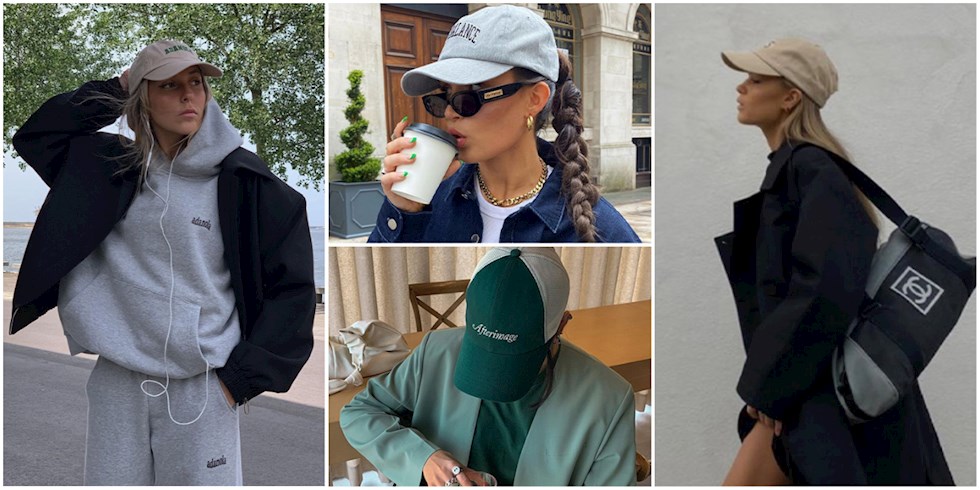 While highlighting the rise of retro athletic wear trends, we can't skip baseball caps! Logo and inscribed baseball caps, which are indispensable for 'Father Style', are among the favorite accessory trends of Summer 2021. You may have noticed that the 'Dad Sneaker' trend and grandpa sweaters are masculine and comfortable styles that are starting to find a permanent place in women's wardrobes. Here, baseball caps become a comfortable and useful alternative on the accessory side. We're pushing bucket hats, which are among the hat trends we've seen the most in recent years, this season… Because baseball caps are the throne!
Baseball caps, which were an integral part of hip-hop culture in the 80s and 90s, are among the indispensables of the classic American dad style style. Bold striped polo shirts, cargo shorts, long white socks, New Balance sneakers with thick soles and a baseball cap… We can say that everything that American television characters of the 90s wore is a trend this season.
Complementing almost every style in summer, baseball caps don't just have to be paired with athletic pieces. Baseball caps, which complement floral dresses, short overalls or jean styles, add an extra coolness to your outfit. Baseball caps that make your style more athletic and cool with a single touch are among the favorites of this season.
If you think it is time to return your father's hats, you can examine the baseball caps we have chosen for you in the photo gallery …