How would you describe your style?
I can say bohemian. French women are my inspiration, but when I want to be more rock or free, Kate Moss is the only one for me for life.
What directs your clothing?
Comfort is very important to me. Generally, I don't care anything that sits on me, sticks or shows lines. I like brands like Saint Laurent, Isabel Marant. I also dress from brands like Manuelle Guibal, Bsbee, Injiri and I love it very much.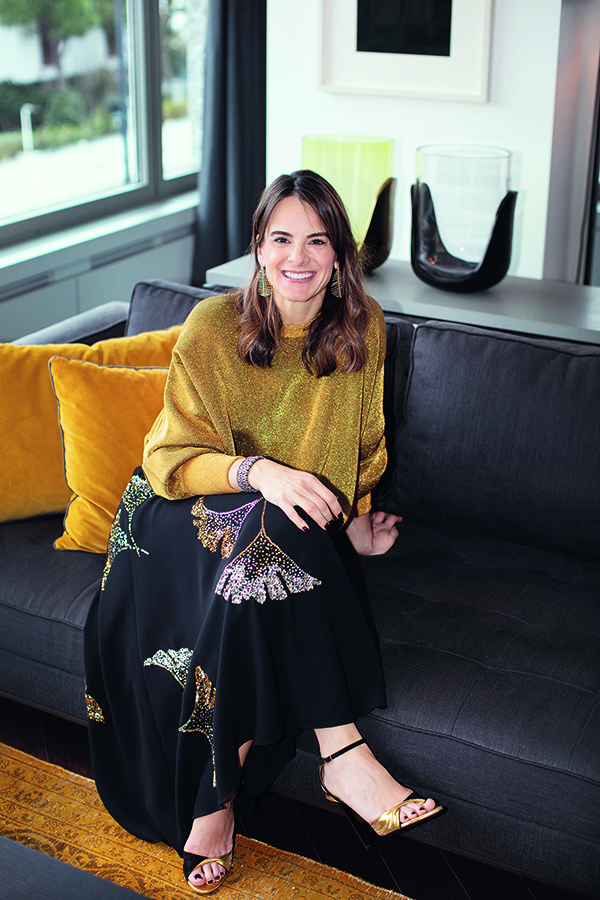 What excites you the most in the fashion world?
It is a good thing to follow fashion, I think it is motivating. It is pleasant to be in fashion more or less in order to take care of ourselves, take care of our clothing and not be out of fashion.
What are your choices when it comes to accessories?
I use colorful accessories in the summer and I wear them a lot. Summer means color and liveliness for me. In general, I like more classic jewelry. I am very interested in vintage pieces. For example, I will never take off the chain that my family made of charms I have collected.
Do you pay attention to the harmony of the clothes?
I like harmony, but I don't get too stuck. As I said, I like to be more bohemian. I pay attention to the harmony when I dress more classic than a blazer. Actually, the thing I care most about is my jewelry.
Can you give me a personal style tip?
Don't try too hard, be yourself. I think a person looks best when he is oneself.
The most important item in your wardrobe?
My black cashmere Giuliva Heritage coat.
What will you add to your wardrobe in the new season?
Valentino has a green floral long dress. I am thinking of buying it for this summer.
How do you spend an ordinary day?
I get up early in the morning. If there is no wind, I run in Bebek. The day continues with activities such as yoga, visiting the Jaune store, and spending time with children. We definitely watch TV series or movies in the evening.
Article: Serli Gazer Painter
Photo: Erbil Ax
Taken from the issue of ELLE Turkey April 2021.

Inspired by Edwina Sponza's bohemian and vintage style, we selected pieces from the season's collections. Don't forget to check it out …