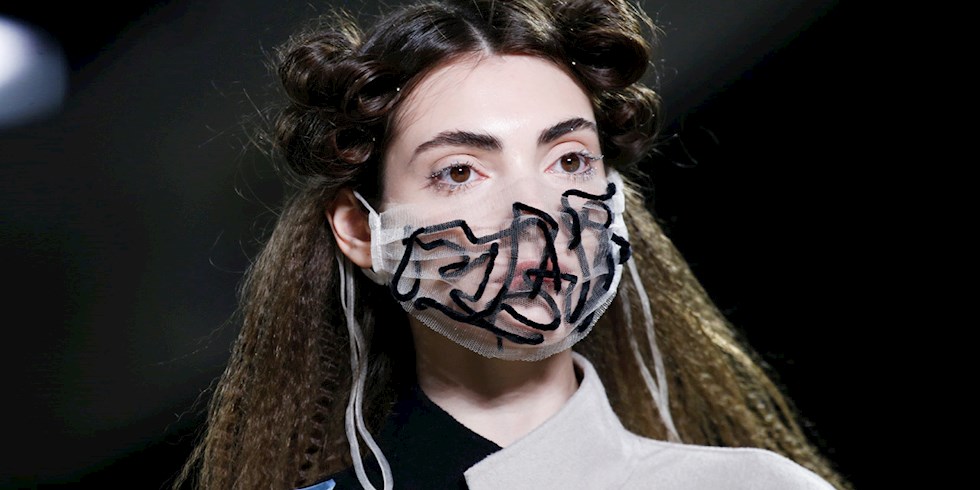 We watched in science fiction and fantasy epidemic films and "Oh dear how much they exaggerated!" The things we reproached have become a reality we are used to now. Masks that we didn't think would be a part of our lives at the beginning of 2020 may now be the first thing we wear when leaving the house! In masks that will be a part of our lives for a long time, you can turn to models that you can use for a long time as well as disposable models. Especially if you have the 'maskne' acne problem created by the mask, cotton or silk fabrics will be a healthier option for your skin.
The fashion industry, which has kept up with all the events and social changes in the world in the history, ensures that you do not compromise your style in the mask game during the pandemic. "Do you really like life now?" We can confess that we are slowly adopting these styles. Because, yes, we love life so much! While protecting yourself and those around you, you can express your personal style with your mask. Among the masks made of organic cotton or replaceable filters, the best option for your skin is silk masks. If wearing a mask is a 'must' then we're bringing fashion touches to this annoying (but also showing your sensibility) imperative.
You can see everything you need to know about long-use mask fabrics in this article. You can choose the right mask fabric for you according to your skin complaints and the mask features you are looking for.
Cotton Fabric Masks: Note that cotton fabric masks use at least double layers of fabric. Offering more comprehensive protection, cotton masks can be easily washed and used over and over again. Cotton masks, which are behind the masks recommended to be worn in the public, can protect you against sneezing and cough particles. Tightly knit public fabrics allow you to breathe comfortably and protect you.
Polyester Fabric Masks: Polyester fabric masks, which have a softer and more flexible structure, allow you to keep moisture away from your skin. Polyester fabric masks, which are generally recommended for summer months, keep your skin cooler.
Silk Fabric Masks: Being a hydrophobic material, silk does not absorb water less. So when you wear a silk mask, your skin dries less than other fabrics. At the same time, its silk fabric, which is naturally hypoallergenic, helps prevent your skin from irritating.
You can examine the stylish and protective face masks we have chosen for you in the photo gallery …