Mango is launching the "The Sun is everywhere" campaign, which is especially radiant in the Mediterranean summer season and inspired by the sensations of solar energy. A peaceful summer evening, spending time with friends, a breakfast in the heart of nature, dancing, swimming… Priceless moments when the sun accompanies us… In such a time of uncertainty, new opportunities and renewed energies are created through this collection, where optimism is the absolute hero. is brought to the fore. The spirit of Ibiza, a symbol of freedom in the 70s, explosions of patterns and colors and a positive outlook are the essence of this campaign.
Among the star pieces of the collection are monochrome dresses with floral and psychedelic patterns. On the other hand, voile or poplin, cotton flying dresses are also indispensable for long summer days 24/7. Printed t-shirts, mini dresses and crochet vests inspired by the 70s are becoming key pieces to use with retro-inspired denim. The collection includes a color palette in blue and apple green tones and products that give calmness. In accessories, floral fisherman hats and retro sunglasses complete the look perfectly. Thanks to all these options, fluid, comfortable and fun looks are obtained that break the formalities and invite us to enjoy the Mediterranean.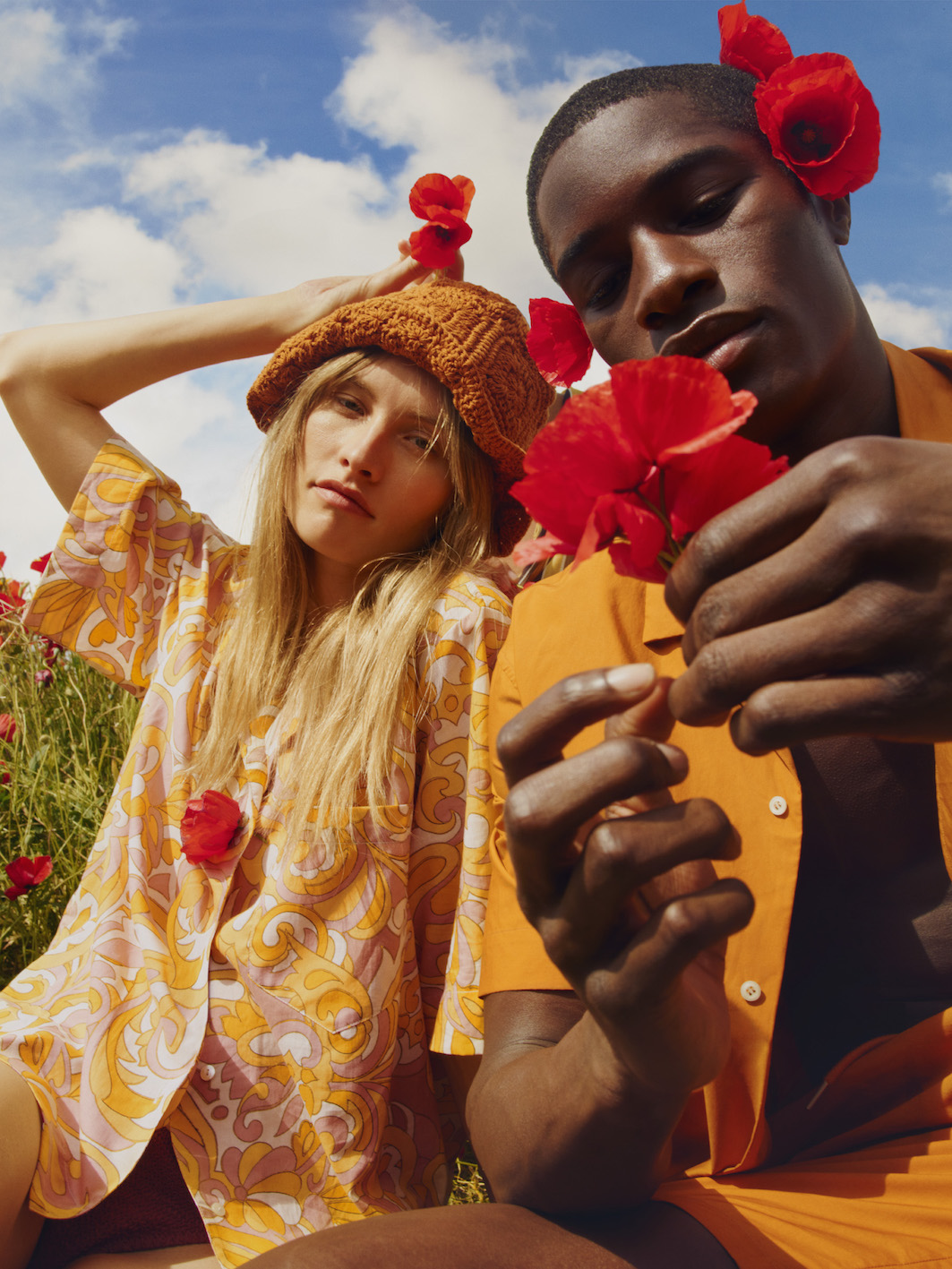 In the options offered for men, a mix of formal and casual outfits draws attention to create a comfortable and effortless look. In addition to relaxed or loose fit trousers, patterned shirts, poplin suits, innovations in knitwear options, namely polo vests, stand out. This season's suggestions are presented in yellow, orange and blue tones. Sophisticatedly interpreted and reflecting solid styles, graphic patterns and stripes are also not missing.
Photographed by Eddie Wrey, the campaign worked with a group of models in the lead roles, including Louise Follain, Mélodie Vaxelaire, Mukasa Kakonge, Klara Kristin, Jill Kortleve and Alberto Perazzolo.
Photographer: Eddie Wrey
Stilist: Aleksandra Woroniecka
Modeller: Louise Follain, Mélodie Vaxelaire Mukasa Kakonge, Klara Kristin, Jill Kortleve ve Alberto Perazzolo
Saç Stylists: Paolo Soffiatti
Makeup artist: Egon Crivillers