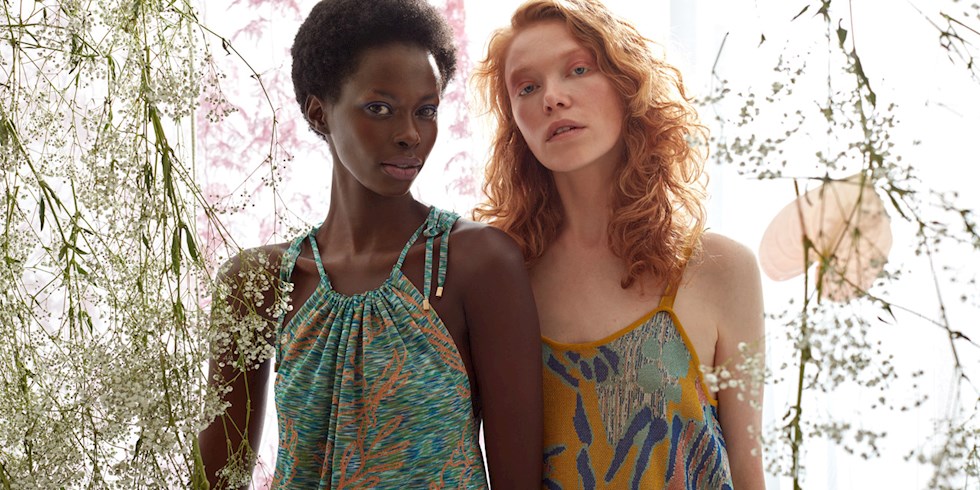 KNITSS, which wants to draw attention to sustainability with the "Sustain the Fashion" discourse in the fashion sector, uses sustainable materials in the Beautiful Flora collection for the protection of natural resources and the continuity of living spaces.
KNITSS Spring – Summer 2021 presents the key to a timeless style with its unique designs with its "Beautiful Flora" collection. Natural soft tones reflect the spirit of spring in its collection. The perfect harmony of surprise colors brings modern life together with energetic and original styles. KNITSS knitwear tops that differentiate with their multiple combining feature, where you can reveal your creativity, become the representative of simplicity with their thin and comfortable touches and dynamic knitting games. Offering numerous combination options with KNITSS knitwear skirts and trousers, KNITSS knitwear tops give life to confident urban styles.
KNITSS has 100% organic cotton Global Organic Textile Standard " GOTS " certificate and " FSC " certificates, which help preserve biodiversity in forests and adopt the principle of giving back to nature what it takes from nature, it collects its collections with a sustainable world philosophy as it is today. aims to continue to design.

KNITSS designs accompany women in their journey of discovering oneself in the flow of life, taking time for themselves and being yourself, Istanbul Akmerkez Shopping Mall, Nişantaşı Abdi İpekçi Caddesi and Ankara Armada Shopping Mall are waiting for you in KNITSS stores. If you wish, you can access KNITSS products in the comfort of your home on the renewed online shopping site www.knitss.com.
İLANDIR.