Meet the new slogan of "Ignite your dreams" Swarovski's world set in an imaginary Wonderlab. As the first Swarovski Creative Director to date, Giovanna Engelbert's dream modern crystal lifestyle is a highly inclusive creativity laboratory that invites the whole world to celebrate individuality and be part of fantasy. The new vision, which adds a striking and powerful approach to color, size and styling, is not limited to the product itself, and sets sail for new experiences, events and store concepts all over the world and redefines the perspective of future generations with a new radical vision on Swarovski.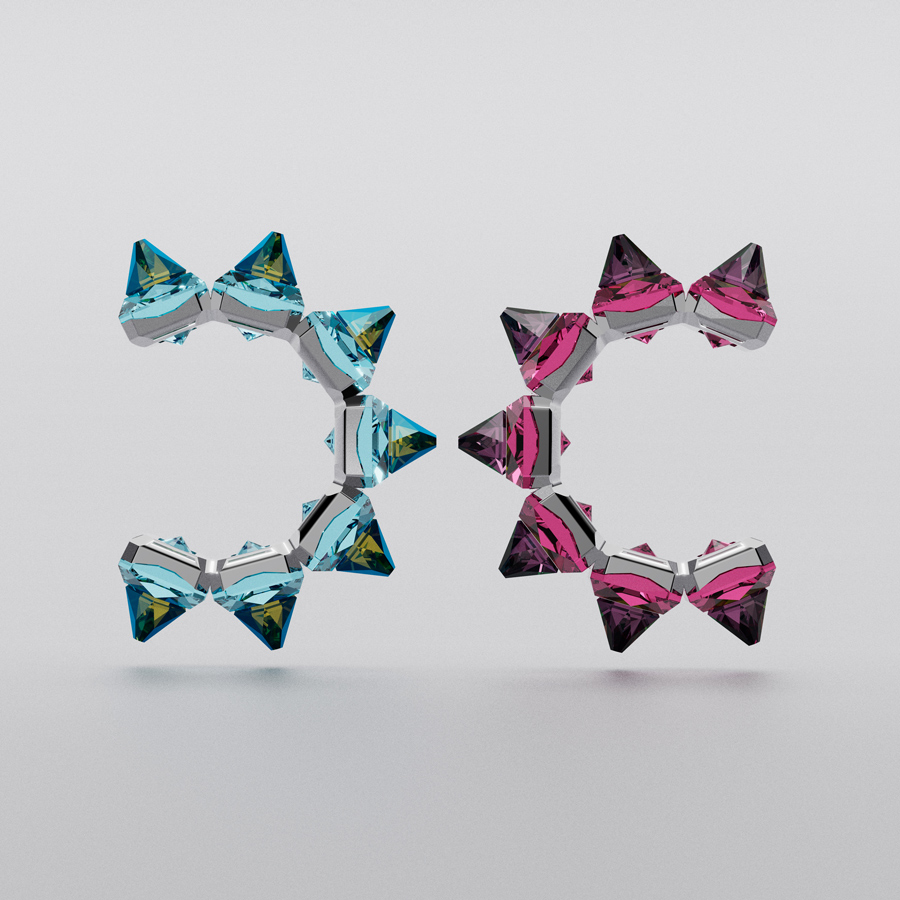 The first expression of Wonderlab comes to life with Collection One, the first collection of Giovanna Engelbert. "I wanted to explore the basic geometry of crystal and its potential as a material. It was my main inspiration to look at Daniel Swarovski's early drawings, it was very important to discover the magic of his first inventions and grasp the power of his imagination to create unique pieces in the world. As my respect for its transformability grew, I wanted to create pieces and a vision of style that both men and women could embrace, reflecting their bold and unique character.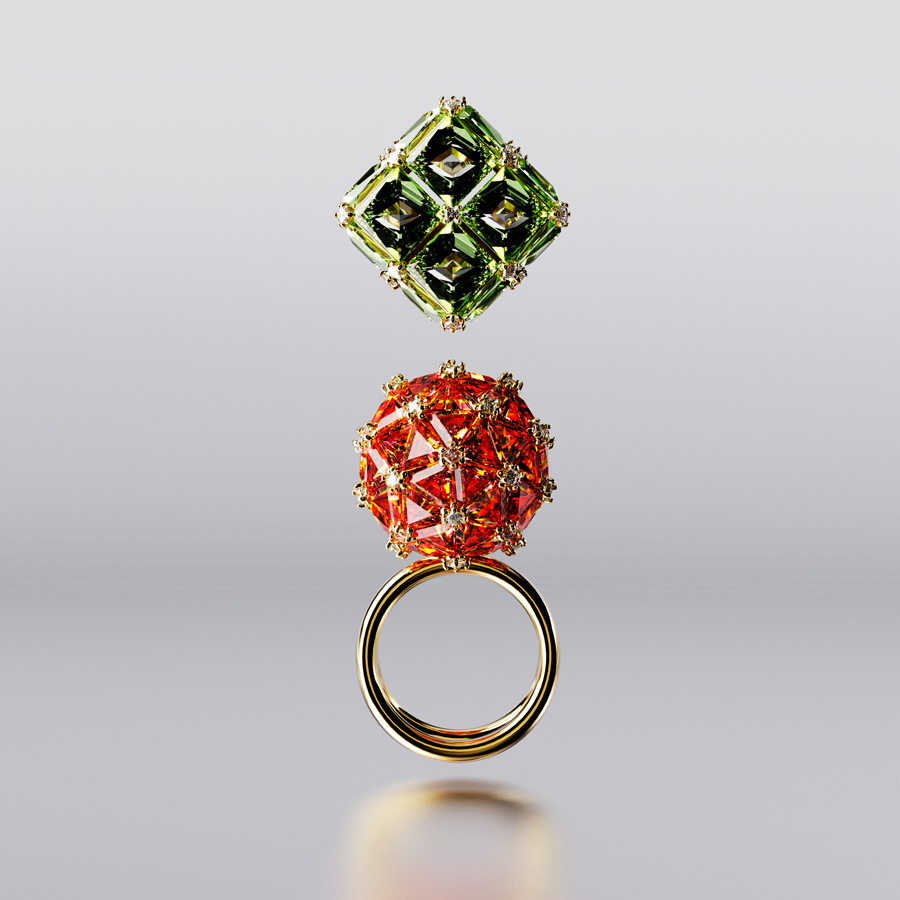 The collection, named "The Magic Garden of Mathematics" by Giovanna, is completed with a selection of necklaces, earrings, rings, bracelets and body jewelery, which contain the basic yet magical properties of crystal. With a creative approach to size, cut and color, a highly powerful, impressive and versatile collection that invites the world to be creative with an imposing and playful approach has been brought to life.