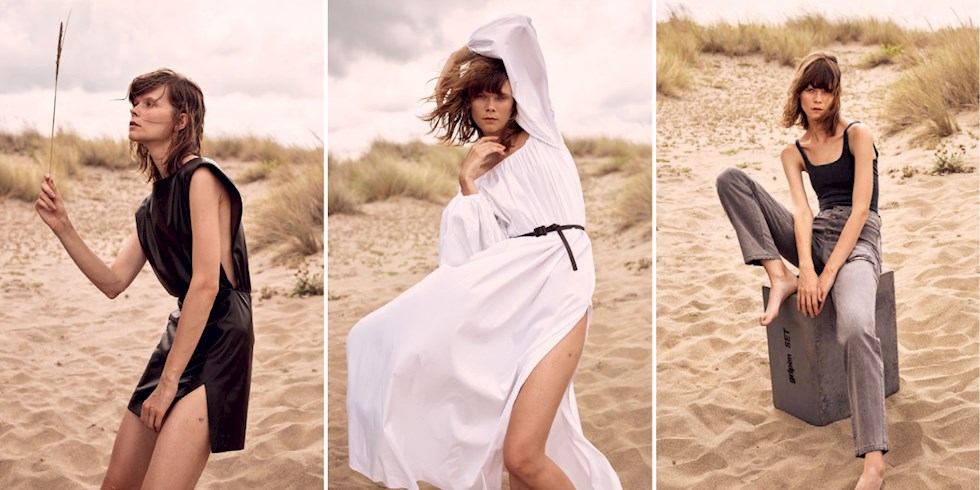 Leathers dominate the world created by Zeynep Arçay. It appears in extremely simple but striking, sometimes uber-sexy forms.
I remember a few years ago, as I was going up and down on Instagram, the content of several posts at the same time caught my attention. Kylie Jenner, Kaia Gerber, Katy Perry, Barbara Palvin, Jessica Biel and the list went on and on, at first glance I thought it was from the street style photos we're used to. When I read the captions of the photos, I realized that the common point of all of them was that they complemented their styles with Zeynep Arçay pieces at the invitations they attended or when they went out to spend their days. Zeynep Arçay, the founder of the brand, leaves her experience in the telecommunications sector, where she has been working for years, leaving her comfort zone after her mother's loss, and creates her brand with the desire to leave a piece of herself from her family to life. "I never wanted to grow fast," he says. The secret is to take the right steps at the right time. There is always continuity in its collections and designs. The main reason for this is of course that it produces timeless parts with timeless materials.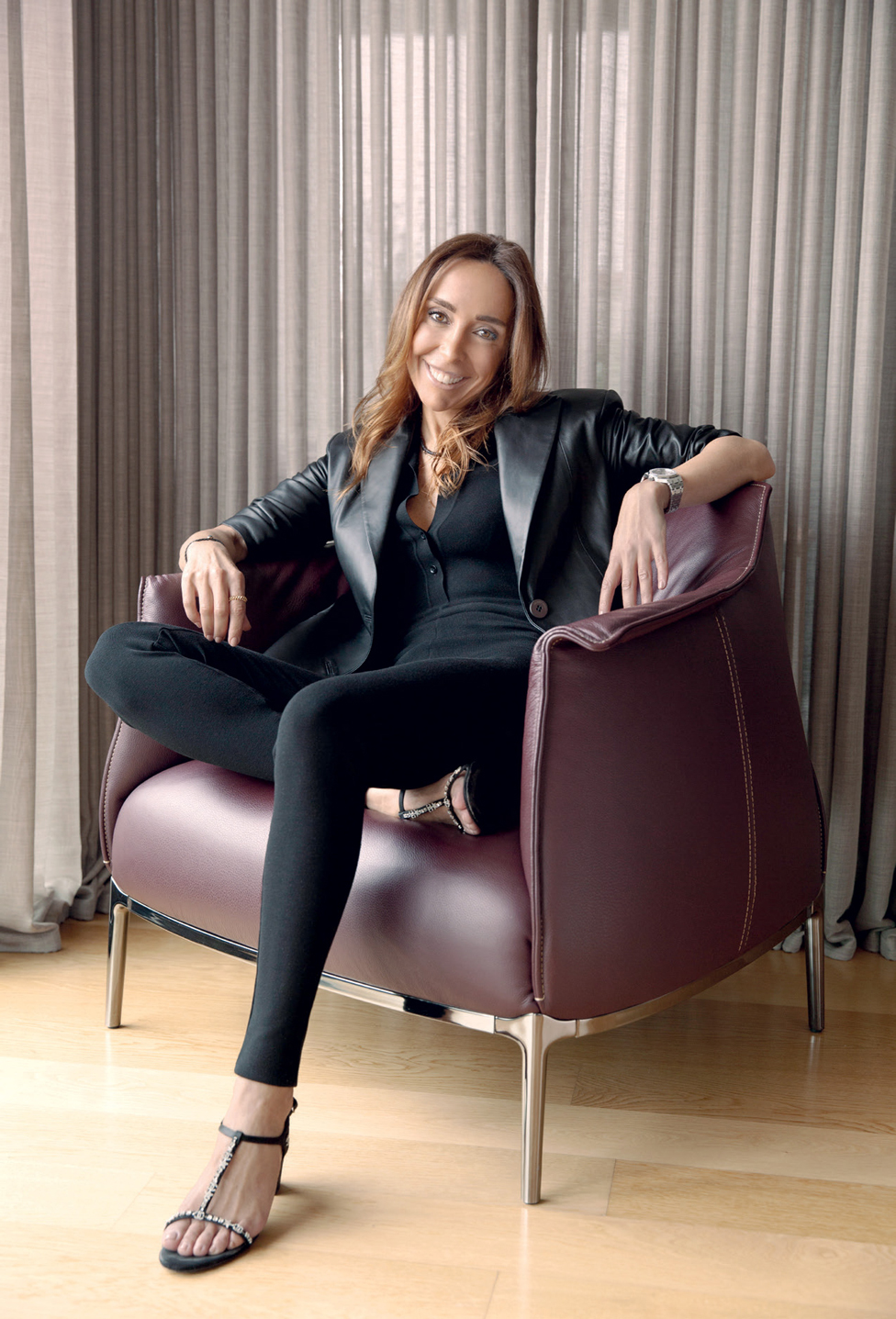 Let's start by talking about your Spring / Summer collection …
It has become the lightest and most comfortable collection we have made so far, and even completely defines the summer season. Which main elements, parts attract attention?
I think the crown of the collection is knitwear and poplin pieces.
Especially small tops, bodies and dresses are at the forefront. Small pieces of leather also play a leading role. Mini tops, shorts and mini dresses. Suede is a material that suits the summer very well, this season it accompanies the leather.
What if we want to invest in a Zeynep Arçay piece from this collection?
The hit piece of the season is knitwear jumpsuit. I can gladly say that it has sold out in many points from now on.
What was included in moodboard especially while designing this season? Is there any woman that inspires you?
Mediterranean and Mediterranean flowers. A bit of a vintage and 90s silhouette. I'll just pass Charlotte Rampling.
Leather was the key fabric that defined Zeynep Arçay for a long time, but now you also use other materials, is there a special reason for this transition?
Our goal is to be a 'lifestyle' brand. It was inevitable to add different materials for the collection to provide integrity in itself.
What was the first piece you designed?
Leather pants. In fact, I designed it just for myself long before I founded the brand. I think it was one of the most effective reasons for me to establish the brand.
What's the hardest thing when working with leather?
Mold is very important. It can be much more difficult to fit the right mold in the leather compared to other materials.
Leather is already a sustainable material as it can be used for many years, but how do you handle this issue as a brand, do you use vegan leather?
We supply the leather we use only from manufacturers certified by the Leather Working Group (a non-profit organization and certification to manufacturers in order to maintain standards), which provides certification on sustainability. We do not use vegan leather completely, but we make sure that the finishing of the leather we use is made with natural materials.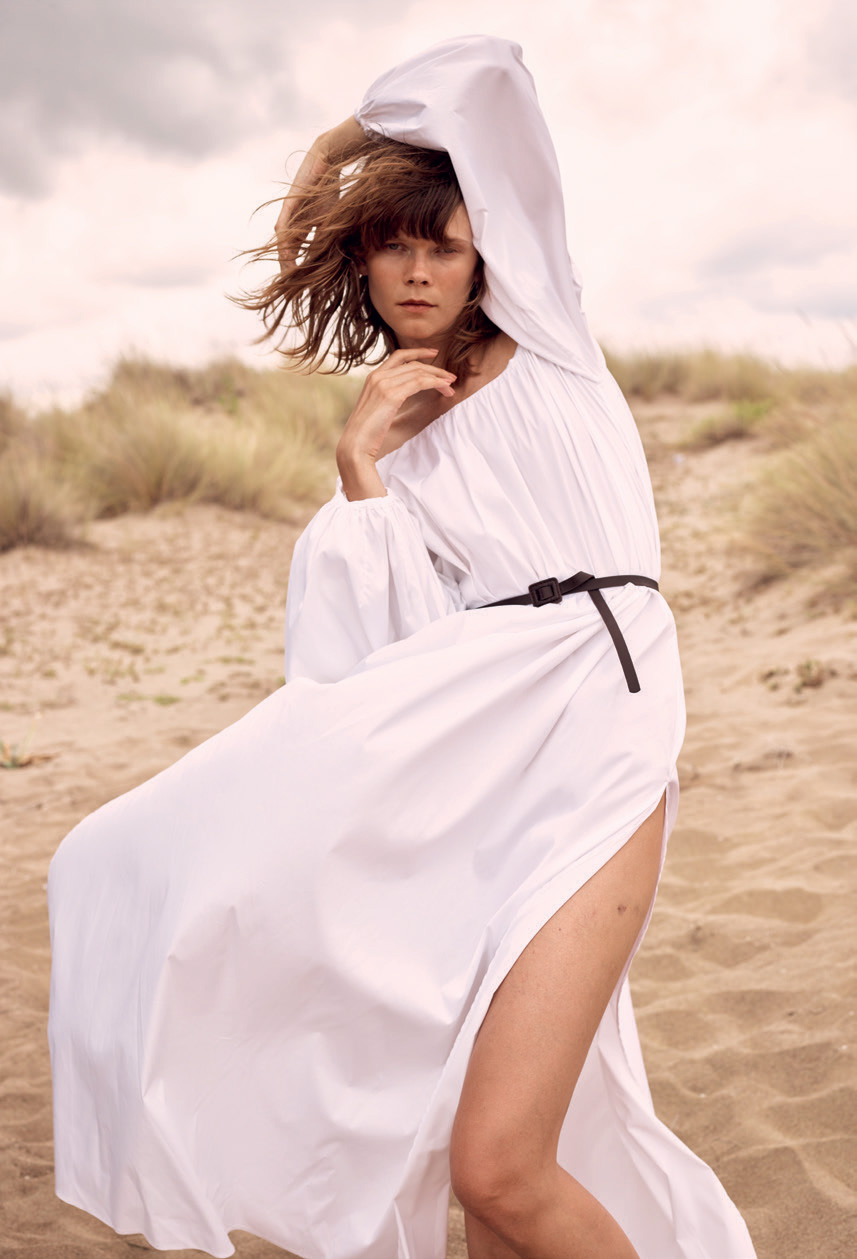 What gives you the most pleasure while managing a brand or designing?
When I founded Zeynep Arçay, I felt that I could fully reflect my strengths. In fact, I largely depend on the success of the brand. It gives me great pleasure to know that there are people who ask, find and use Zeynep Arçay in a thousand places in the world that I have never known.
What motivates you every morning?
The feeling of starting a new day.
After choosing a different career and establishing your brand, what was the thing that made you feel 'Yes I did'?
I had a goal to create an international brand from day one. In 2017, I made a presentation in New York to introduce the Zeynep Arçay brand to the market there. I started to hear comments from many people who first heard and saw the brand, such as 'This place is very difficult, but Zeynep Arçay is a serious player and we definitely believe we will see her here'. It was at that moment that it gave me the feeling of 'Yes I did it'.
Interview: Aykun Taşdöner
Portrait Photo: Sinem Yazici
Taken from the issue of ELLE Turkey April 2021.