The communication of Raf Simons and Miuccia Prada with their fans starts now! Simons and Miuccia, which digitally showcased their Spring 2021 collection, which includes their first designs, are now presenting the new Prada advertising campaign. Spring 2021 frames, which questioned the place of technology in our lives in the past year, also praise the digitalization that enables us to communicate despite geographical distances.
The campaign, which asks the viewers a different question in each photo, starts an interesting discussion. Prada invites its fans to the website and asks you to answer their questions in the campaign. According to the brand's statement, the answers will continue to communicate between Prada and its fans, as well as the continuation of the Spring 2021 campaign.
While the Spring 2021 campaign, which focuses on different themes, emphasizes technology in general, human values ​​such as future perspectives, diversity and sustainability are also questioned. "Is creativity a gift or talent?" "Which utopia would you like to achieve?" "When you think of cloud, do you think of data or the sky?" or "Should we slow down or speed up?" Campaign photos with questions like, have already started to make us think!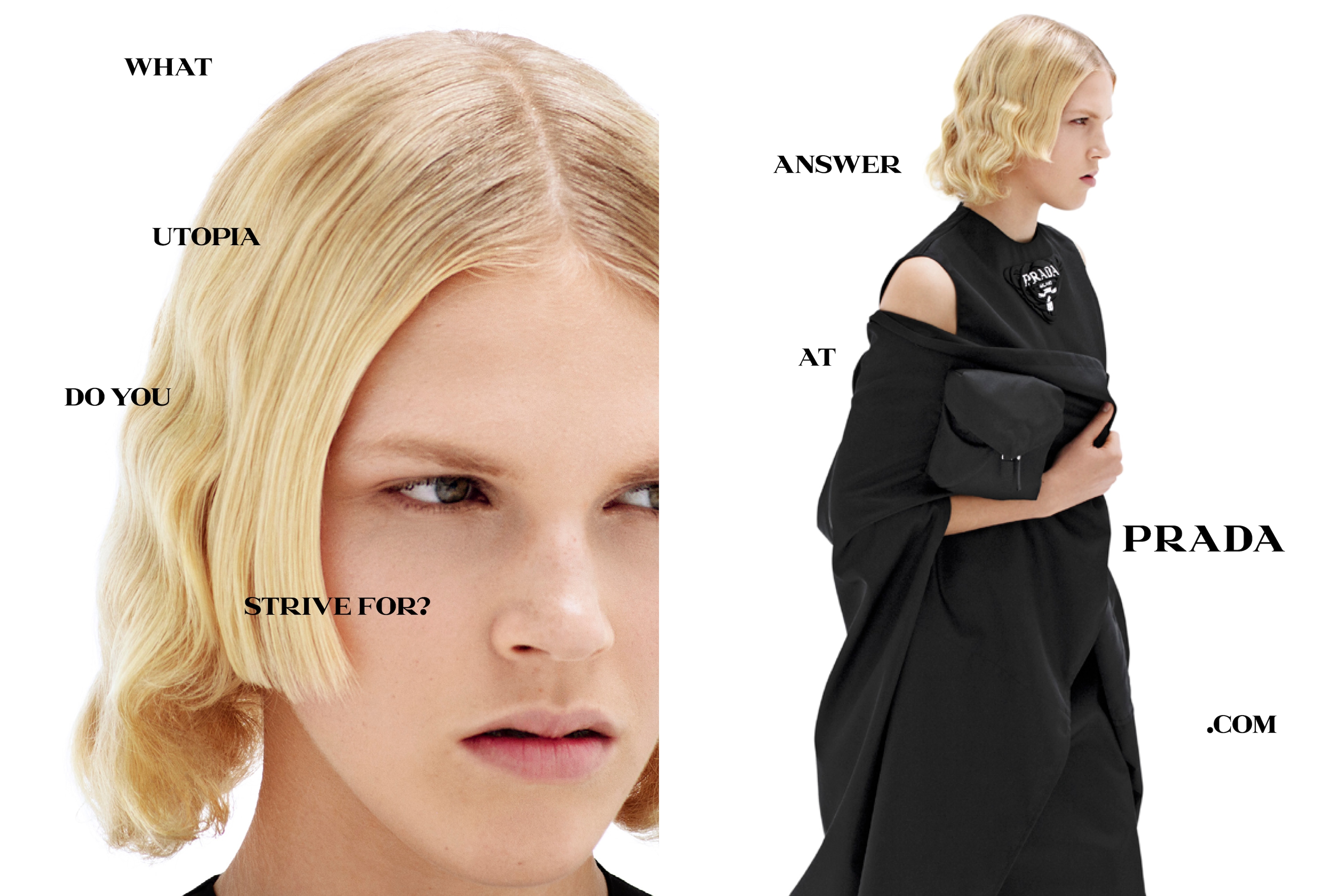 Prada Spring 2021 Campaign (Prada)
In order to focus on the relationship between technology and humanity, Simons and Miuccia, who did not choose a famous photographer for the campaign, shot the campaign with cameras rotating 360 degrees around the models. Campaign photos taken from different angles highlight different perspectives, while Ferdinando Verderi was the director of the campaign. There were models you will remember from the podium in the advertisement shoot referring to the Spring 2021 fashion show, which was shown digitally during Milan Fashion Week in September, accompanied by many cameras. Cameras and monitors suspended from the ceiling were seen in the show, which emphasized the communication between video editing and technology and people.