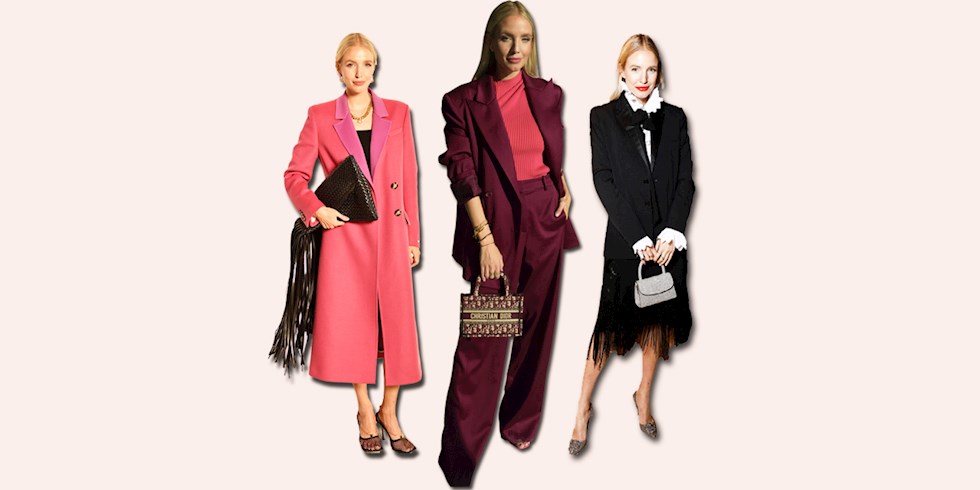 Recently, there is a name in the world of Instagram who has made a name for himself with his Reels videos. Of course, this person could not be any other than Leonie Hanne! There is almost no piece that does not suit the famous name with its unique combinations and different styles. It blends its style with the rising products of the period so well that it is impossible not to be admired by seeing it. The trend is officially getting more trendy with it. With her inspirational style, she is wreaking havoc on fashion weeks. Let's take a closer look at the style of the famous blogger who has reached 3 million followers on Instagram.
Feminism Caught With The Jacket-Trouser Couple
Femininity strikes out in Leonie Hanne's style. In order to reflect this, she prefers baggy jackets, long trousers and wide coats to reveal the image of the woman who is empowered with her style. Its strong, noble and confident appearance is enough to fascinate us all.
Bohem Püsküller
Leonie Hanne's style is dominated by the tassels she uses, regardless of bags, dresses and jackets. The vibrant look of the tassel adds excitement and dynamism to her style. We love how the fringed pieces keep pace with her style and reflect her rhythm.
Combination of Tip Colors
Purple, navy blue, yellow green! Leonie Hanne, fearlessly adapts the extreme tones to her style, regardless of whether this color will be with her. Although the colors used do not seem to match, the harmony it creates takes us from us. The dominance that colors create on the style is the kind that makes you say that this is style!
High-Heeled Shoes with Tightly Fit the Ankle
One of the most popular pieces of the last period, the ankle-strapped shoes cannot be worn if Leonie Hanne wears it. The famous name prefers to combine it with trousers, saying that I am coming from a few hundred meters away with its original air and charm.
Self-Identifying Jewelery
Chain necklaces and gold plated earrings are just some of the complementary parts of Leonie Hanne's style. These gems, which integrate them while enriching the overall look of the style, catch our eyes with the radiance they emit.
Article: Zülal Ayyüce