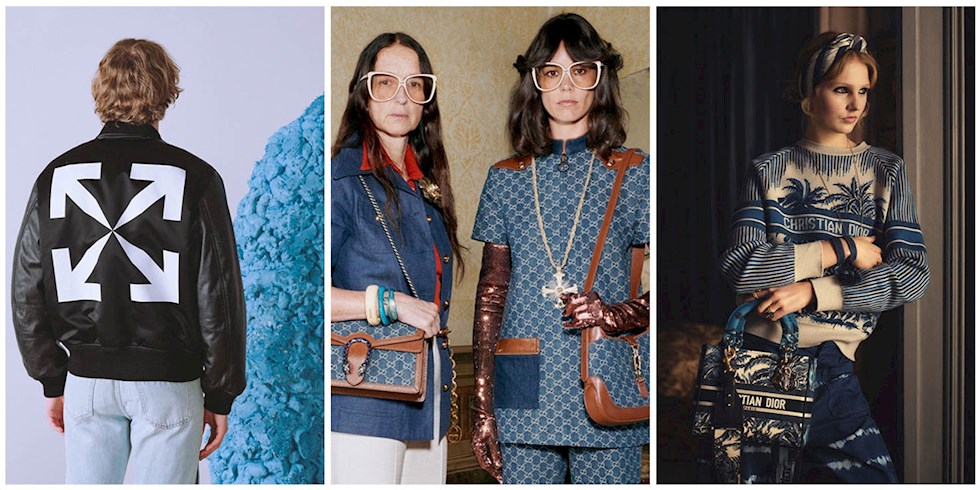 Lyst, the fashion research platform that shares the most popular brands every quarter of the year, announced the brands that are on the rise in the first months of 2021.
Lyst, conducting research among 12 thousand stores and brands, creates a detailed list of the most talked about and purchased products in Google searches and social media.
Bringing together the most purchased, desired and shared brands in the first months of 2021, the list of Lyst is not surprising! As you can guess, Gucci is in the first place in the list of big brands that we come across on social media almost every day. Collaborating with The North Face and coming together with Balenciaga to celebrate its 100th anniversary, Gucci is the most popular brand of 2021! When we say there are no surprising names on the list, we cannot help but mention Nike's success. Nike, which was in the 11th place at the end of 2020 and was not in the top 10, jumped 9 steps in the first months of 2021 and took the 2nd place. Another brand new to the list is Dior. Dior, which has its name in the third place, is in the top 10 on Lyst's research list for the first time. Likewise, Louis Vuitton was in the 7th place and was among the prominent brands in the Lyst research for the first time. You can see from the Lyst research that the mentality of 'shopping less but better quality' with the pandemic is reflected in consumption behaviors.
You can see Lyst's top 10 brands in the photo gallery..