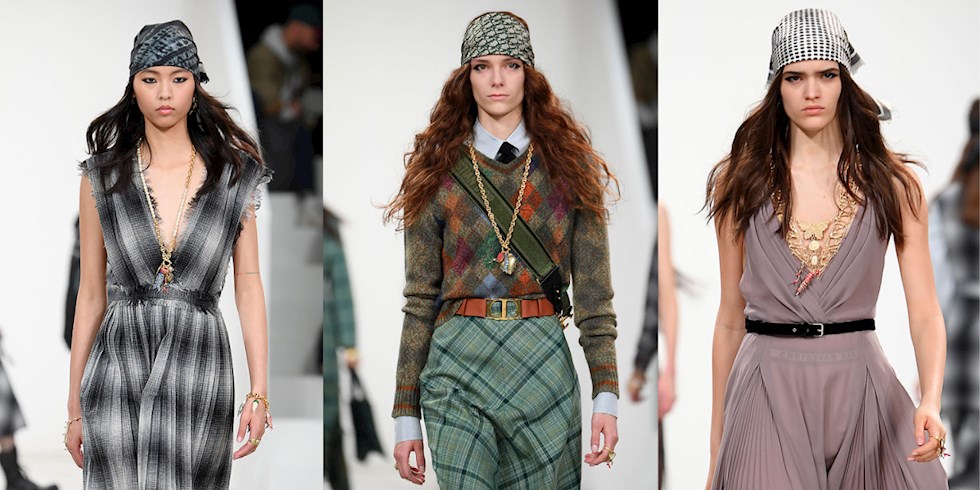 Summer is at the door! The transition to a completely different season is the harbinger of a new trend trend. This year, as the sun smiles at us with its beautiful face and warms us with its warmth, we wanted to immerse ourselves in the chirping colors of summer. Scarves are among the pieces that will be mentioned frequently in the coming summer season, but this time it is getting ready to show itself in our hair, not on our neck.
As a matter of fact, the scarf is the timeless accessory of all four seasons! The scarf no longer gives meaning to a shirt, blouse or jacket with its appearance, but also proves its existence fearlessly by wrapping it tightly around a bag. This accessory, blowing like the wind in fashion trends last season, will not have been able to slow down, so this summer it is coming to add color to our hair..
When we looked at the rising pieces at the last fashion shows of Versace, Dior, Paco Rabanne and Max Mara, it was the scarves adorned with monograms that caught our attention. We can say that our eyes saw nothing but them throughout the collection. In this way, the brands gave us the signals of the upcoming trend. Get ready for scarves to capture your hair and bring a different look to your look! Because, sometimes this accessory will be the complementary color of your bikini, and sometimes it will be the center of attention of your simple and effortless style.
Bella Hadid
When the famous model Bella Hadid shared this frame from a year ago, the scarf was on its way to becoming a trend in hair. Even the natural state of the mannequin, which integrates the brown bikini set on her bronze body with a velvet yellow scarf, was enough to take us away from us.
Kylie Jenner
Another pioneer of the trend, Kylie Jenner enriched her cream-colored tracksuit with a colorful floral motif scarf. The eye-catching point of the combination of nude colors is undoubtedly the scarf tied to her hair. With this photo, Jenner teaches us how to be sporty/elegant with a scarf.
Dua Lipa
We're not used to seeing Dua Lipa in shorts, are we? The famous singer upgraded her relaxed and shouting "I'm free" look with her red bag. She successfully connected the two pieces with her monogrammed scarf in the same tones as Louis Vuitton.
Adut Akech
Famous model Adut Akech is one of those who adore scarves in the hair! The focal point of most of their combinations is vital scarves. Skin color, blue, red… She knows how to adapt the scarf to her look. It proves to us that it has style by blending even a classic jacket with this accessory.
We leave you with scarf suggestions in the photo gallery…