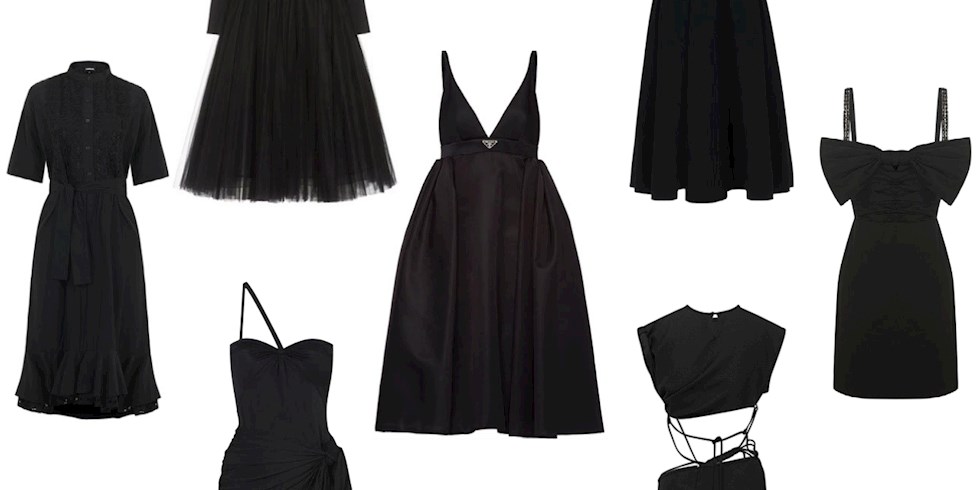 When we say fuchsia, green, orange, we take a short break from our colorful summer dreams. We do not say that "black dresses are indispensable for this season", because for us, they are indispensable for every season… And now the black summer dresses of the season are taking their guard against the heat with all their courage.
A savior piece that can adapt to every trend and style; a definition that sums up exactly black dresses… No matter what design or style; Now we all agree that a black dress is always a good choice. A short, long, tight or flared black dress; It is a timeless part of your wardrobe with its timeless elegance.
A black dress is also the easiest way to express personality in style. Combining it with a striking or minimal accessory, a plain shirt or an extraordinary jacket; It is the best way to reflect your style or mood.
Of course, there is a reason why different detailed designs such as Jacquemus with bustier detail, tulle Dolce&Gabbana, and low-cut Etty&Jacques dresses are made in black; black is the perfect choice for trying out silhouettes with dramatic detail.
On hot summer days when you don't know what to wear, black dress will be your perfect savior. If you ask us; You can achieve an effortless yet cool look with the scarf, the trend accessory of hair this season. To add sexiness to your daily look, you can choose a tight black dress.
Sneakers, loafers, stiletto flat or heeled sandals… We leave the shoes you choose for your black dress entirely to your imagination. If we think about accessories, an endless sea of ​​style… It is up to you to choose the accessory that can transform your black dress into the style you want; chain necklaces, fruit jewelry, flashy or rings… It can be a great choice to try the accessory trends of the season.
STUNNING MATCHING RINGS
APPETITE JEWELRY
Those who have found their personal style and want to reflect the summer aesthetic in the best way know that a black dress should be in that holiday suitcase. As for the most popular style suggestions of the summer; gold jewelery on your black dress, straw bag and heeled sandals… Long dresses with open backs, flat sandals and colorful bags…
The designers, on the other hand, intend to embarrass those who find black dresses boring… There is an endless sea of ​​black dresses in the collections of the season, which you would be ashamed to call boring and you will have a hard time choosing.
35 BLACK SUMMER DRESS
Don't forget to check out the high-impact black dresses we selected from the collections of the season.