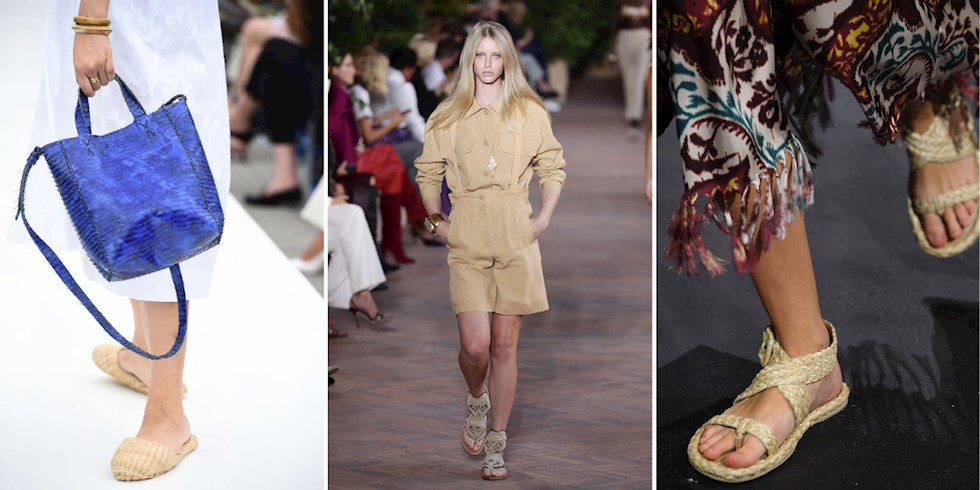 Jane Birkin's basket bag and huge straw hats… The beaches came to life before your eyes, right? A partner is coming to mats, which are indispensable for summer months just like linen: raffia! Raffia shoes, which will complement your straw hat and huge bag, are on their way to being among the favorite shoe trends of Summer 2021. Raffia detailed shoes, which offer a fun and tropical texture on hot summer days, facilitate our transition to the resort period.
Whether you are in the city or by the sea… You can be sure that raffia shoes will carry the salty hair and the smell of the sea to your location. While the raffia details we saw in the Spring Summer 2021 fashion shows add movement to the flat slippers, they gain a cute look with platform sandals and espadrilles. This shoe trend, which will look great with long summer skirts or oversized dresses, is among the favorites of the riviera style.
In addition to classic and natural-looking raffia shoes, fun details such as floral embroidered, colorful knitted details and pompoms stand out this season. You can be sure that these little updates, which make a difference to the classic texture of the summer months, will reflect on your style in the most impressive way.
If you are ready to add a touch of raffia to your summer shoe selection, you can review the shoe models we have chosen for you in the photo gallery.