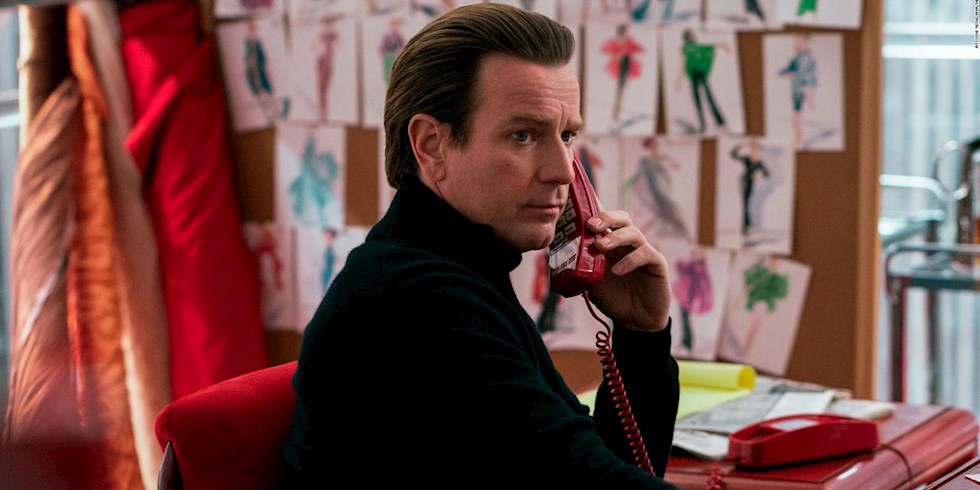 The series broadcast on Netflix in 2020 allowed us to move away from the real world and explore magical and fun worlds. With 'The Queen's Gambit' we discovered the world of chess for the flamboyant outfits of the 60s, watched the intriguing love with 'Bridgerton' with balloon sleeves, followed 'Emily in Paris' and Emily's style in American Paris, which was highly criticized. our eyes are slack in a loose-fitting series: 'Halston.'
This 5-episode documentary series, which will air on Netflix on May 14, is Ryan Murphy's latest production. Bringing the story of Roy Halston Frowick, who changed American fashion forever, to our homes, the 'Halston' series took its place in the calendar of all fashion lovers. Ewan McGregor plays the famous designer in the series, while Liza Minnelli, one of the most worn outfits of Halston, plays Krysta Rodriguez and Rebecca Dayan is Elsa Peretti.
Thanks to her godmother Kay Thompson, Minnelli met Halston and soon became both close friends and inseparable duo with Halston. Halston, seen in New York's famous nightclub Studio 54, with many names such as Elizabeth Taylor, Andy Warhol, Bianca Jagger, Cher and Pat Cleveland, was an integral part of New York's nightlife as well as fashion history.
Halston, who started his career as a hat designer, highlighted his talents at Bergdorf Goodman and became a designer of choice for New York society. In 1961, with the presidency of John F. Kennedy, Jackie Kennedy, a first lady who was all eyes, also preferred Halston.
Halston, a worldwide phenomenon long before the Internet era, decided to establish its own brand in 1969 with the spread of its reputation. Halston, the star of the Studio 54's most glamorous times, turned the concept of comfortable luxury into an American style. Saying that he had a dream to dress all of America, Halston had to give up his goals with a business deal. Losing control of the brand with an agreement made in 1973, Halston's brand was sold to JCPenney in 1982. Although the essence of Halston's designs is lost, the designer's stamp on American fashion has not been erased from history!
Unfortunately, Halston, whose life was short like his career, died in California in 1990 due to AIDS. Halston, who left a shining legacy behind, has managed to change the way women wear and their relationship with clothing in just 20 years in her fashion career. We are sure that we will understand Halston's fashion vision better with Netflix's new series, which has a huge impact on our dressing style!