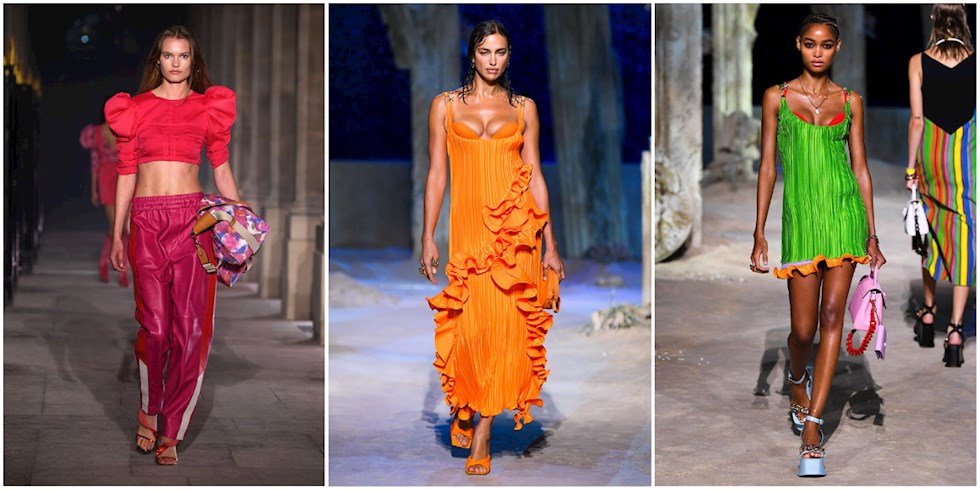 Our selection of styles may be limited to our home, Zoom meetings, and corner café (or supermarket), but that's no reason not to add some color to your life. Despite all the restrictions, sad news and more time we spend at home, we do not stop wearing the colors of life and fashion.
As you know, vibrant colors are a source of joy psychologically! Therefore, the more colors you wear, the higher your mood can be. If you have paid attention to the Spring-Summer 2021 fashion shows, even the simplest silhouettes were wrapped in exuberant colors and patterns. Our quarantine uniform may have been loose-fitting casual wear, but the vibrant colors are the kind that can turn even the most classic silhouette into a statement style. The new season colors, reminiscent of the crayons set in our primary school bag, transform our wardrobe into a candy store.
The colorful posts you see when you open your Instagram are not a coincidence. Pantone may have set yellow as its color for 2021, but this year's color is inspired by all shades of the rainbow. All clothes turn into a source of happiness, especially in the Spring 2021 season, where we see a thousand and one shades of green and fuchsia pinks. In your next Zoom meeting, you can make your colleagues happy with sunset oranges, or you can take the most beautiful tone of nature into your home by wearing green from head to toe!
If you are ready to be happy with the little things and paint your life with cheerful colors, you can see the 5 colors that we will see everywhere in the new season in the photo gallery.