He worked as a senior manager in the leading companies of the retail industry for many years. During these years, his life gained a different dimension between Paris, Brussels and Istanbul due to his French origin wife, whom he met during a business trip to Hong Kong. He provided consultancy services to many companies in these cities in the field of retail strategies, and finally, his desire to create his own brand that he had dreamed for many years prevailed. Mirela Cerica "From a very young age, I had the chance to travel to many countries of the world. My design style and fashion identity were shaped by these travels. The story of the Mirela Cerica brand began when the original designs and vintage pieces I chose for my own closet during my travels combined with the clothes I designed and sewed for myself. The first collection came to life in the autumn/winter 2019 season, we are presenting our fourth season now" and adds: "Our vintage kimonos and Totem earrings under the roof of #selectedbymirelacerica created an important turning point in our popularization. Right after, we increased our brand power with the Date Night collection".
It has good fabric, high sewing workmanship and timeless patterns at its core.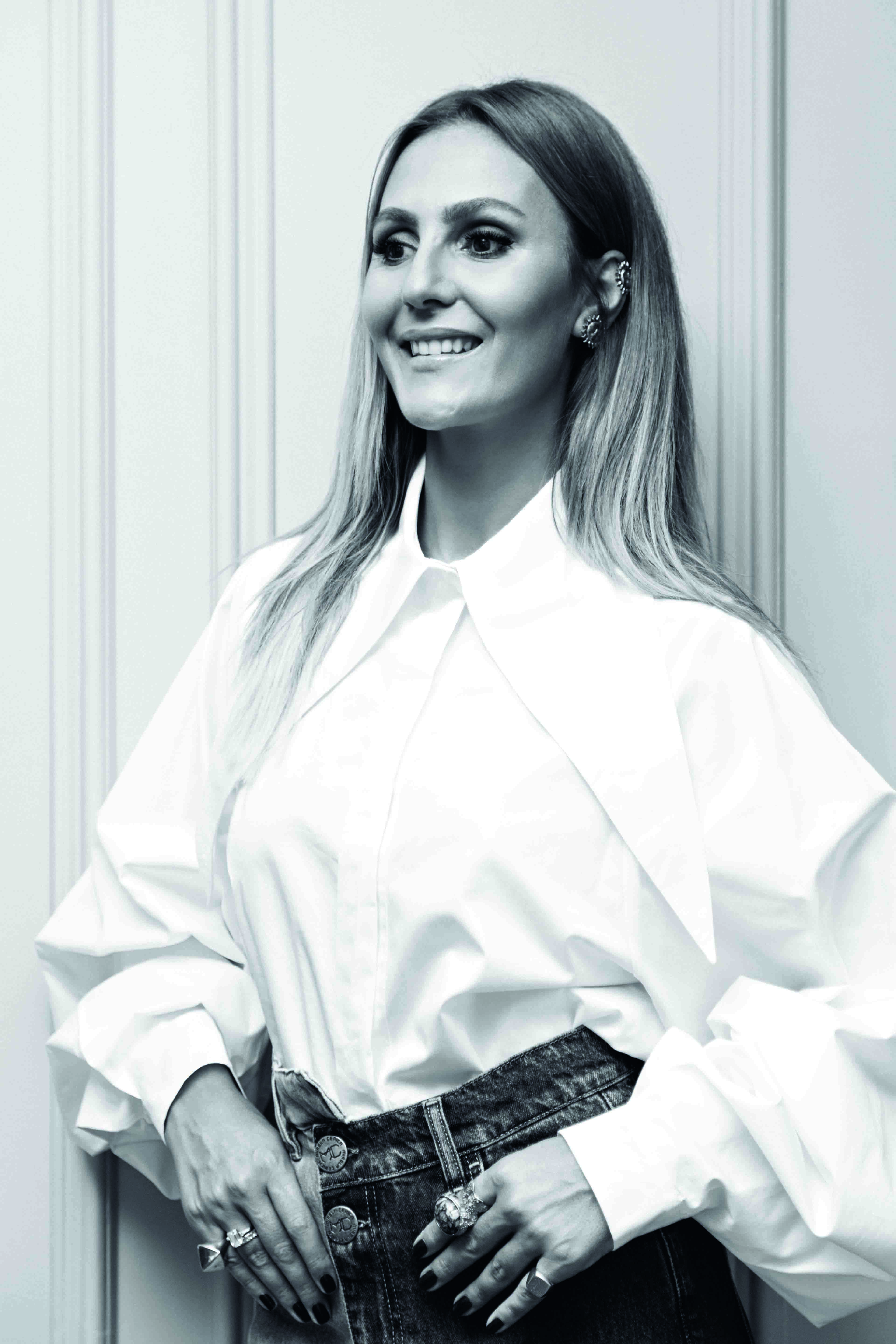 For whom did you establish the Mirela Cerica brand?
This brand was established for strong and happy women who do not recognize universal limitations in their style and life. For me, the most special and valuable being in the world is a woman. I have a tremendous admiration, love, urge to protect and always have a desire to bring it together. "Woman" is both our source of inspiration and our superhero, with countless amazing features such as sharing, grace, compassion, intelligence, and beauty in every aspect. Even though the cornerstones of the brand are women and admiration for women, the priority is always to make her elegant, strong and feminine light shine even more, and this is our purpose of existence.
What are the most important words to describe the brand?
Words that represent our brand: Modern, elegant and extraordinary… Because we offer modern, elegant and extraordinary collections in which an inspiring city and a special story are told in every piece from the very first day. Mirela Cerica has the DNA of a woman who always puts her feet on the ground very strongly, who constantly develops her vision, who loves and respects herself before everyone else, who carries herself with the awareness of her own uniqueness, and does this with grace and joy.
If we wanted you to explain the last collection in more detail…
I believe in timelessness in my designs. Good fabric, high sewing workmanship and timeless patterns stand out again in the Spring/Summer 2021 season. As in every season, we did not give up on basic colors this time. White, navy blue and black play an important role again, however, the vivid colors that are indispensable for bronze skin are accompanied by romantic pastel tones. The fabrics consist of jerseys, knitwear and knits with a lycra texture that hugs women's bodies and reveals their beautiful lines, but at the same time draped and flowing to make them feel comfortable inside. These fabrics are accompanied by masterful draping, decollete details and, as always, strong accessories. Our oyster accessories, which have become the signature of our brand, both become colorful in this collection and combine with X large, large and medium sizes, as well as much more minimal patterns with the X small size. Knitwear, which we use with different yarn mixtures and which are important complements to our collections with their patterns and details, is also the surprise of our evening dress collection this season. Our jean collection, which we produce from recycled fabrics, is again striking. It will enrich and cheer up the jean shelf in your closet and make you feel special.
Sources of inspiration are always curious, what is the inspiration for this collection?
My new collection was inspired by the dreams of summer vacation that we all eagerly await. It was designed to accompany pleasant, exciting, relaxing, very entertaining and unforgettable memories. In fact, nothing has changed since my first collection. I am the inspiration; I get from the country I lived in at that time, from the ordinary textures of the city I was in, from the music I listened to, from two female friends who sometimes had a meal alone in a cafe, from the movie I watched, from a good smell or from a meal I ate, that is, from the moments that affect me in the natural flow of daily life. .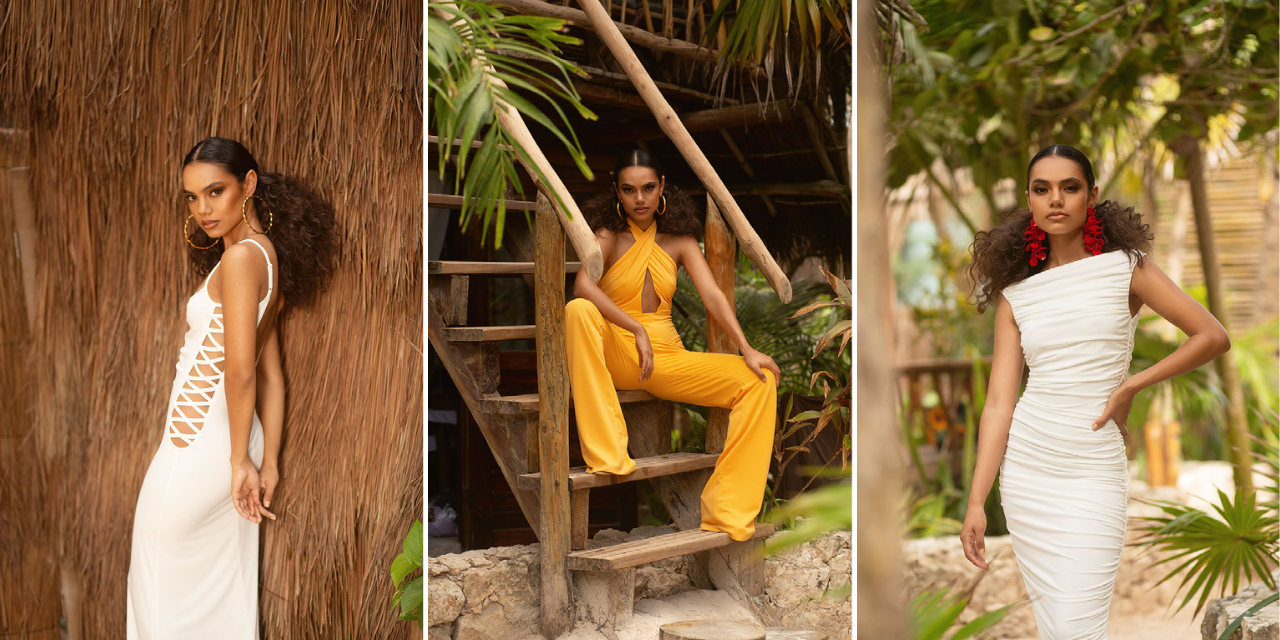 What materials and details do you prefer?
Nature-friendly precious fabrics, flawless sewing workmanship and timeless patterns…
Let's imagine together: Where to wear a Mirela Cerica this summer? In which destination, at what moments?
I can describe it with an example from myself. At a lunch meeting in Caviar Kaspia in Paris, with my velvet-looking MC Swimwear navy blue swimsuit inside, my MC Denim white high waist recycled jeans underneath, my navy blue oversized YSL jacket on top, my lover's handkerchief in the handkerchief pocket and my glasses tucked in Marrakech. In 'I was walking down to my jazz concert appointment at La Mamounia Hotel in my new halter neck, zebra print dress… Paul de Vence, sunbathing in the pool of La Colombe d'Or Hotel, under Calder's art, in my black bikini from my MC Swimwear collection. My evening cocktail was at Patmos Chora, under the pink-blue sky, on me in my white draped goddess dress and nude from this season. sipping with feet…
MIRELA'S OWN STYLE
"My motto is 'more is more, less is more'. I have experimented with many styles and they all have their scars on me. When I became someone who dresses independently of the moment, time, place, person and event, I expressed myself with appearances consisting of many pieces rather than a single piece."
Indispensable parts:
"My hats, second-hand leather pieces, authentic bags (my wicker shopping baskets in summer), recycled denim from my own collection, and my obsessive kimonos and unlimited jewellery."
Accessory…
"Leather items such as scarves, hats and corset belts have been fixtures of my wardrobe for as long as I can remember. And of course, my totem series earrings and necklaces, which are now integrated with my name, are on me 24/7."
They say, "I always buy it every season":
"Vintage clothes, accessories, and my favorite investment bags from the brands I love that season."
When you think of summer, the first things that come to mind are:
"The smell of the sea and anise in my ever-burning nose, the laughter of my daughter Siena Rose in my ears and my darling in front of my eyes."
INTERVIEW: SUZAN YURDACAN
ELLE Turkey May Taken from the 2021 issue.