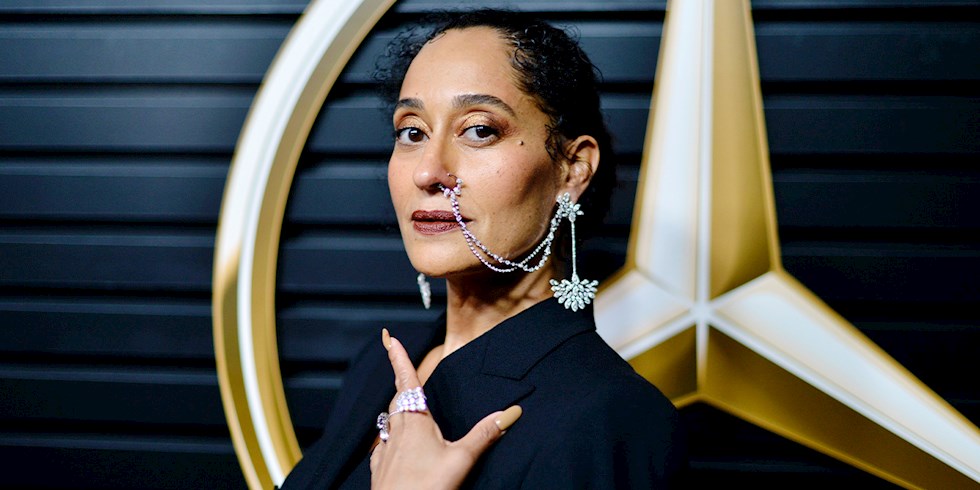 Tracee Ellis Ross is one of the most admired names of recent times. Although red carpet events and fashion shows were put on hold for a year, Ross somehow managed to create dazzling styles from his home on social media. Tracee Ellis Ross, the new favorite of the fashion world with her witty but remarkable posts, also caught the attention of Tiffany & Co.!
Saying that Tiffany & Co. has been a part of his journey for a long time, Ross added that he has admired this iconic and incredible American brand since his youth. "In my teenage years, I lived one block from Tiffany's. We lived at the intersection of 59th and 5th Avenues, and I was walking to visit Tiffany's. I remember looking at Elsa Peretti's gold necklaces and telling my mother right away. I begged my mother for this necklace for two or three seasons and finally got this necklace for my birthday," said Ross, adding that he has been a fan of Tiffany's brand for years.
Saying that the cycle in his life has been completed, Ross is at Tiffany & Co., which he admired when he was a child. He said that it is very exciting that his designs are now the face. Explaining that his dreams came true, Ross said that after a year of lack of magnificence, joy and ostentation returned to his life. "A timeless jewel can transport you to another realm," said Ross, becoming the brand ambassador for Tiffany & Co.'s T1 collection.
Believing that a classic and timeless luxury jewelery collection can elevate any outfit in your wardrobe, Ross thinks that the most special piece you can have is a jewelery design that will last a lifetime. Emphasizing that Tiffany & Co.'s designs can remind you of the special stories in your life and who you are, just like hers, Ross says that these unique pieces will also make a difference in your style.
Saying that she admires Elsa Peretti's designs, Ross added that her favorite pieces are a gold heart-shaped necklace and a sculptural bracelet. Saying that she usually uses statement bracelets or stylish earrings in her style, Ross added that the jewelery can match everything from a classic tweed suit to a patterned fuchsia dress. Ross, who uses his Instagram page as a 'moodboard', said, "It makes me happy to share my clothes. "During the pandemic, I kept working and didn't stop wearing my lipstick, my stylish blouse, and my earrings and necklaces on top of it all," she said.