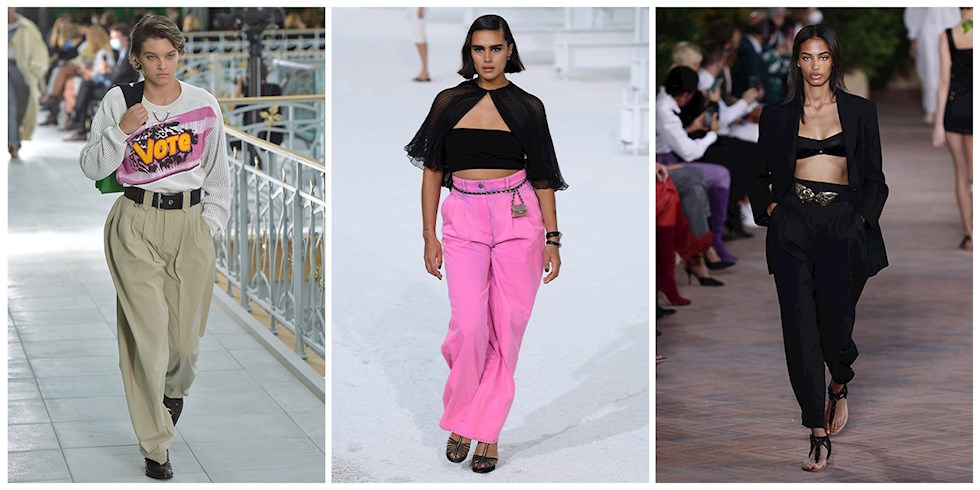 Respectively, restrictions are easing in some countries and increasing in others. In short, the atmosphere of staying at home in the world still continues. We do not remember the last time we wore a "normal" trousers while the sales of tracksuits and rubber waist trousers continued to increase with the last year at home. To be honest, we don't have much intention to return to tight and thick fabric trousers! But it would be a lie to say that we are not bored with gray sweatpants. That's why we want to discover a place between two worlds: Stylish pants with the comfort of a track suit!
Fortunately, the Spring – Summer 2021 trouser trends prioritize comfort just like all other trends. These trousers, which allow you to put the "quarantine style" aside, but do not compromise your comfort, offer a comfortable selection even from sweatpants with their wide silhouettes, soft fabrics and oversized legs.
We can say that these super loose cut models, which we see especially on Instagram style pages, bring together fabric trousers and sweatpants. The loose cut and 'slouchy' style, which we also see among the jeans trends, have covered all fabrics from leathers to knitwear. Draped, oversized and loose cuts were among the favorites not only on social media, but also on the Spring 2021 runways. Get ready for fresh steps with new season trouser trends that prove that comfort and style are not separate concepts!
You can see the trousers trends of spring summer 2021 in the photo gallery…