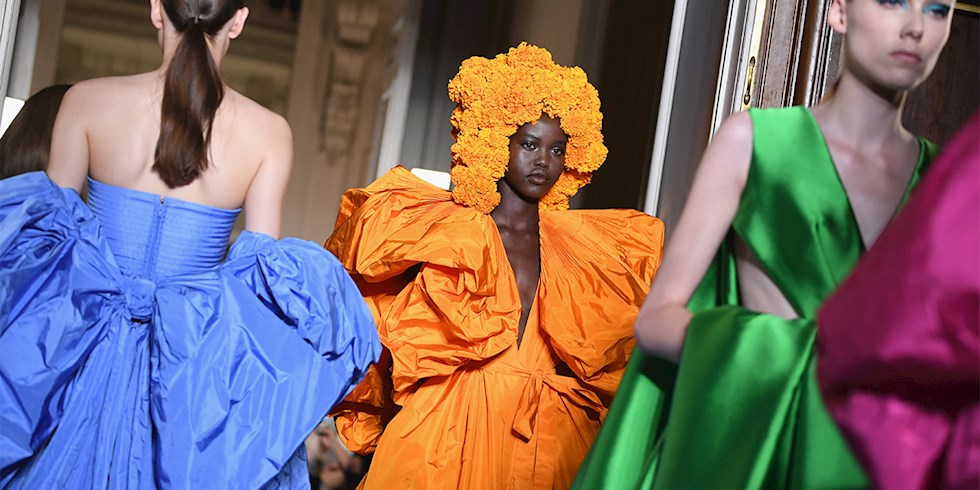 The pandemic continues to increase its impact in Europe and around the world. With the spreading virus, the digitalization we see in 2020 continues in fashion weeks, along with countries that take more stringent measures. Releasing a statement Monday, Valentino stated that he will present his Couture collection called 'Code Temporal' digitally on January 26.
The Couture collection, which will be shown as a presentation by Creative Director Pierpaolo Piccioli, will be realized in collaboration with British artist, musician, singer and composer Robert Del Naja, known as 3D and one of the founders of the Massive Attack group. Piccioli, who chooses Galleria Colonna, Sala Grande in Rome, which dates back to the 14th century as the location of the fashion show, will present a film created by Del Naja in addition to the collection. Del Naja, who brought together the production phase of the Couture collection into short clips, later edited these clips as an algorithm series with the help of neural artist Mario Klingemann.
Piccioli, who performed his Fall 2020 Couture collection live at Cinecitta Studios outside Rome last July, met with photographer Nick Knight. Piccioli, who designed 15 white dresses of almost 5 meters, preferred models such as Mariacarla Boscono and Vittoria Ceretti for this impressive presentation. The models swinging on hidden platforms and with swings from the ceiling had a fascinating couture fashion show.
While it is not known what kind of display will be preferred by many brands in Paris Haute Couture Fashion Week, which will take place between 25-28 January, Valentino was among the rare brands that announced the format. In the past weeks, Giorgio Armani also announced that he decided to show the Armani Privé collection without an audience. Armani, who was out of Paris Couture Fashion Week last July, planned to make a show for his new collection at Via Borgunuovo, the brand center in Milan, on January 26. Like Giorgio Armani, who changed the format due to the pandemic, Jean Paul Gaultier stated that he will be excluded from Couture Fashion Week this season and he wants to "celebrate this event in safer and happier times". Gaultier, who announced his retirement from the couture world in January 2020 with his final collection, planned a one-time surprise couture fashion show with Sacai's Chitose Abe on January 27.