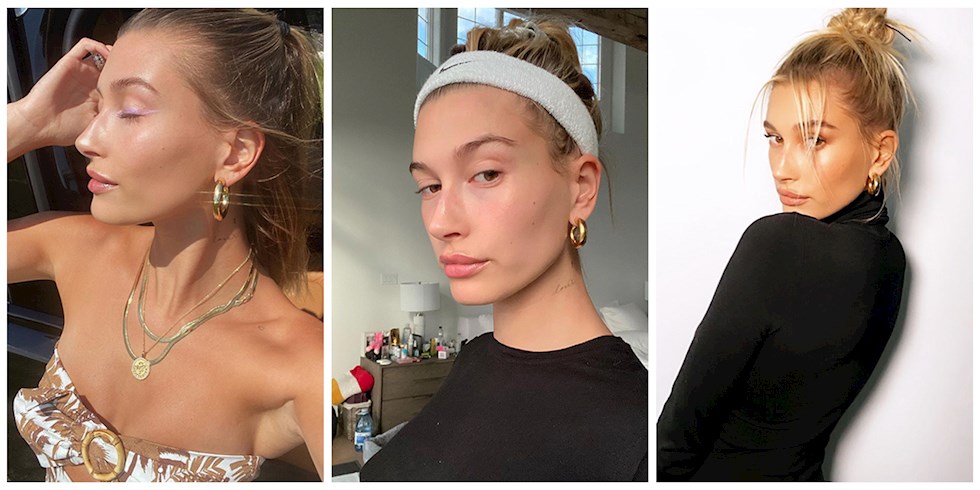 We love Hailey Bieber's green quilted vest and oversized coat as well as minimalist jewelry. Wearing minimalist hoop earrings everywhere from sports to beach, from beach to home, from home to street, Bieber cannot give up the classic gold touches. In addition to choosing different necklaces, Bieber, who stays true to tiny rings in his earrings, is a source of inspiration for Los Angeles jewelry designers. Bieber, who likes to use his jewelry in layers, has proven the timeless effect of hoop earrings by wearing the same earrings both at home and on the red carpet.
'Statement' earrings can be the star of our video talks. However, most of the time, simple and eye-catching styles conquer our hearts more than these flashy jewelery. Thick and tiny hoop earrings, in particular, can create a natural but impressive style, almost like make-up-free makeup. The tiny gold hoop earrings, which you can match with all your clothes every day without hesitation, are of the kind that can adapt to all your styles, from gray sweat suits to slip dresses.
If you are looking for an earring option that will never fool you, you can check out the tiny hoop earrings inspired by Hailey Bieber's style in the photo gallery.