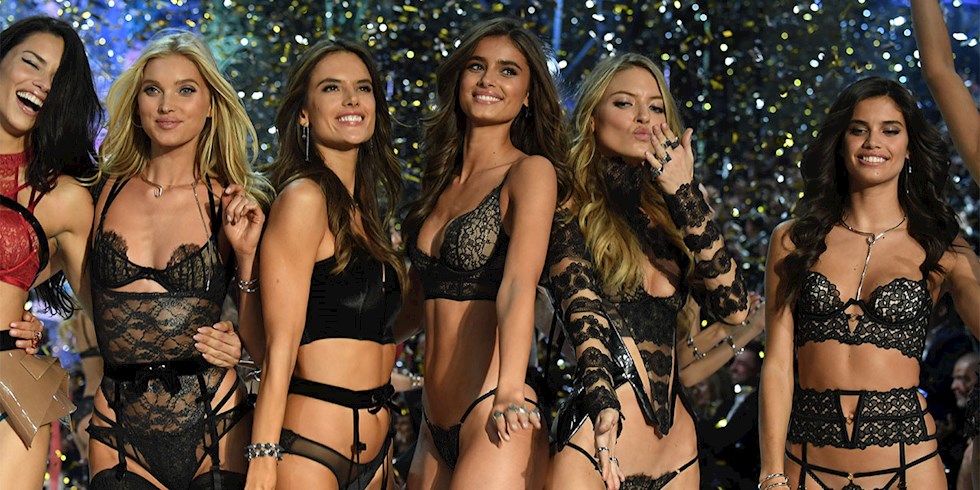 Victoria's Secret, which has remained silent in the sector in recent years and has been on the agenda with rumors of changing hands, also ended the legendary New Year's fashion show. Victoria's Secret, which ended its iconic show in 2019, has now announced that the "angel" era has come to an end.
Known as the highest point that many models can reach, the Victoria's Secret "angel" position has carried countless models such as Gigi Hadid, Bella Hadid, Kendall Jenner, Naomi Campbell and Tyra Banks to the level of supermodels. Rihanna's Savage x Fenty shows have replaced Victoria's Secret, which was recently criticized for promoting unattainable beauty standards. The Savage x Fenty fashion show, which featured women of different sizes and races, determined the rules of the new fashion world and left Victoria's Secret out of the game.
Announcing two initiatives, 'The VS Collective' and 'The Victoria's Secret Global Fund for Women's Cancers' last Wednesday, Victoria's Secret underlined that they will adapt to the changing fashion world. Defining the VS Collective initiative as "an ever-growing group of successful women who share a common passion to drive positive change", Victoria's Secret is committed to creating new joint programs, revolutionary product collections, engaging and inspiring content, and creating engaging and inspiring content through social, cultural and commercial relationships. He stated that he will try to gather support for causes that are vital to his life. Stating that there are models, activists, athletes and artists from around the world within VS Collective, Victoria's Secret added that American football champion Megan Rapinoe and actress Priyanka Chopra are included in this community.
Also Sudanese and Australian model Adut Akech; photographer Amanda de Cadenet; Chinese skater Elleen Gu; Announcing that British model and activist Paloma Elsesser and Brazilian Valentina Sampaio, the first trans model of Victoria's Secret in 2019, are included in the VS Collective society, Victoria's Secret underlined that it is the beginning of a new era. "We are on a wonderful journey to become the leading advocate for women at Victoria's Secret," said brand CEO Martin Waters, saying the new program is a dramatic change. These new ventures are just the beginning. We are energetic and humble with the work ahead." he added.
Although we are happy that Victoria's Secret has made such a change, albeit late, we cannot forget the past criticisms. We learned that Victoria's Secret, which supports male dominance and was boycotted with its sexist attitudes by being involved in the Jeffrey Epstein sexual harassment scandal, is also harassment and bullying in the company culture with the news of the New York Times in 2020. The New York Times, which interviewed more than 30 employees and former employees, also cited court evidence and documents.
"We stand with brave women who come forward and share their stories despite the fear of risking their crabs," the organization Model Alliance, which protects models, said in a document signed by stars such as Christy Turlington and Amver Valletta at the time of these rumors.
In November 2019, when the show was cancelled, Stuart Burgdoerfer, CFO of Victoria's Secret's company L Brands, said, "We will continue to communicate with our customers, but this will not be the case with our shows. You can be sure that we will communicate with consumers on different platforms such as social media," and signaled that the brand would follow a completely different path.