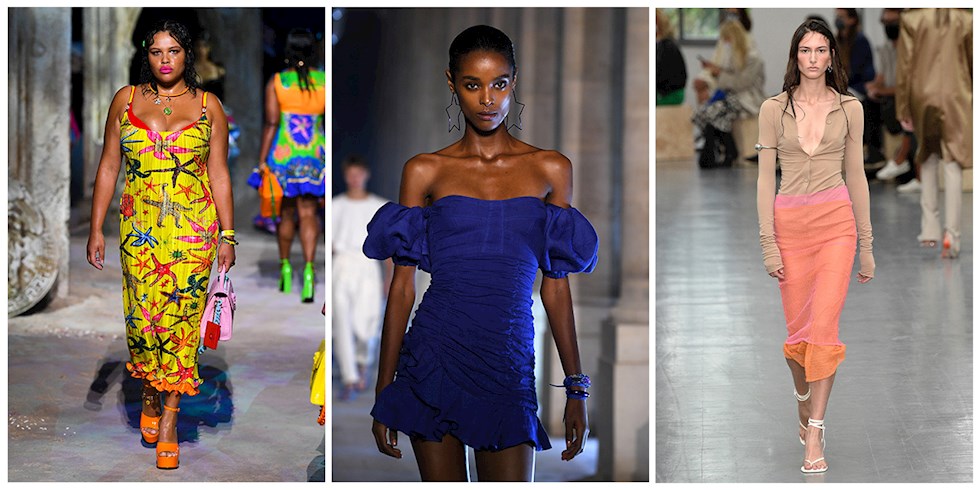 As we know, tights and tracksuits have become our second skin last year. If you are thinking about how to get rid of this routine, we recommend you to take a look at the new season dress trends! If jeans, utility overalls or slip skirts haven't convinced you, maybe you can decide to take a break from sweatpants with 2021 dresses. Whatever the dresses are, they are among the indispensable items of our wardrobe. The new season dresses designed especially with the 'comfort' theme of last year motivate you to wear something other than a sweat suit without sacrificing your comfort. Cute dresses that you can carry from day to night are coming to raise your mood in 2021. You can choose from these dress trends, especially for the plans you postpone in 2020!
Among the Spring 2021 dress trends, where we saw the knitwear and shirt dress trends of the last year, there are also new additions such as low-cut back and super mini. Determined to make every moment exciting, the designers ensure that you are at your most attractive in 2021 with shorter skirt lengths, transparent details and cut-out low-cuts.
We hope that we can wear various dress trends this year and we leave you with the 10 dress trends of 2021 in the photo gallery.